Anna University: The November-December 2019 exams for all undergraduate and postgraduate programmes have been postponed by the Anna University, Chennai. The exams were scheduled to start from today i.e., from December 21 to 31, however, now exams will be conducted in the month of January 2020.
As per the revised exam schedule, the exam will be held from January 4 to January 10.
The notification reads, "It is informed that the theory examinations scheduled on the following dates of November/December 2019 examinations of Anna University pertaining to all affiliated Colleges for the UG?PG degree programmes are rescheduled in view of the rural local body elections 2019 and also in view of the impending festivities viz. Christmas and New Year 2020."
Here is the entire schedule in the table below –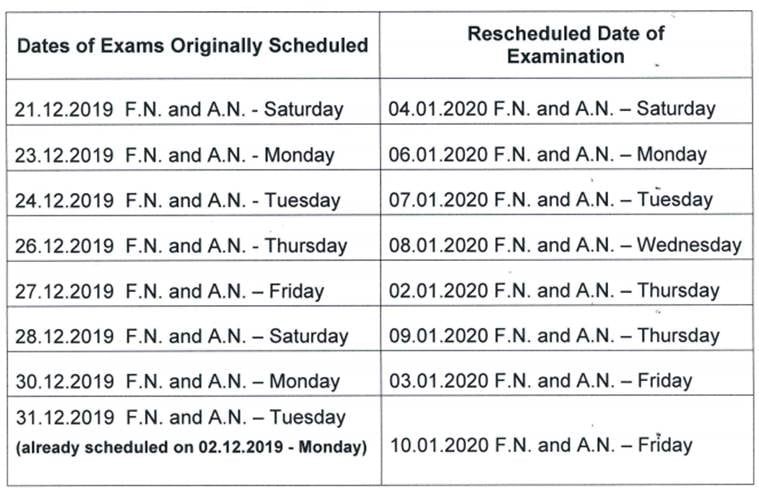 The exam schedule for special electives under PhD courses has also been released.
In recent, Anna University introduced a mandatory Philosophy paper under which students were to study Bhagvad Gita and Upanishads – scriptures of Hinduism for BTech and MTech students.