It's just been two weeks since Bigg Boss 13 has begun and the house is already high on drama be it inside the house or outside. As the first week didn't witness any elimination, the second week saw two evictions.
In the second week, Dallijiet Kaur and Koena Mitra were evicted from the Bigg Boss house. However, Koena's eviction from the house was quite shocking for the fans.
Post eviction, when Koena was asked about her short stint in the show, she said, "I was never the first one to irritate or provoke people in the house. I don't have such qualities in me, I always gave reactions, and when you are mocked behind your back on your appearance, acting skills, your attitude by somebody who has zero bodies of work, and creditability who is not known by people. When I walked in, I was told it's a celebrity show where I recognized only three people and it will obviously disappoint you, I tried to handle it my way.
She added I don't know about my first or second week, I just reacted to the situations that arrived and I don't think I have never crossed the line. I have reacted but I have never really tried to provoke or attract someone just for the sake of it."
When asked about the ongoing debate that Salman was unfair with her by taking Shehanaaz's side and she said, "In the first Weekend Ka Vaar I  felt he(Salman Khan) was cold with me and when Siddharth Dey started talking rubbish and then lied about it, thank god that video was aired. I tried to keep my point, where Salman didn't give me chance to keep my point. Salman didn't give me a chance to talk. First weekend, I was obviously offended by him, I felt it was one-sided, he should have given me the chance to talk."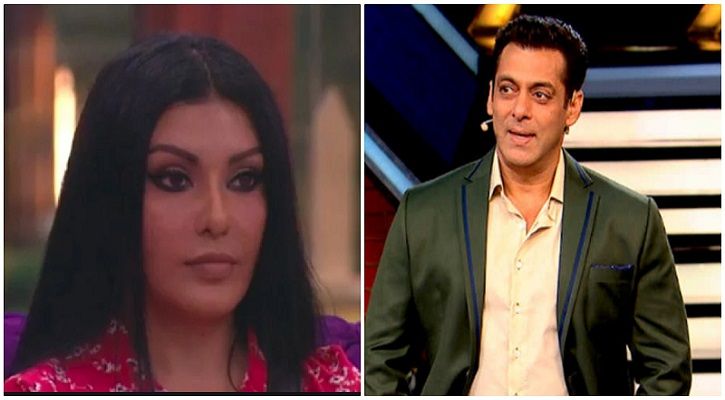 "And in the second weekend, when I started talking about Shehanaaz mocking me, Salman immediately defended her saying people are loving it and when I came outside the house I saw the reality that no one is loving it. Everyone is criticising, everybody is questioning her credibility, what work has she done. No one knew about her before she entered the house, when I left the house I realised audiences reaction is exactly opposite of what Salman had said which means he was personally defending her and this didn't go down well with audiences.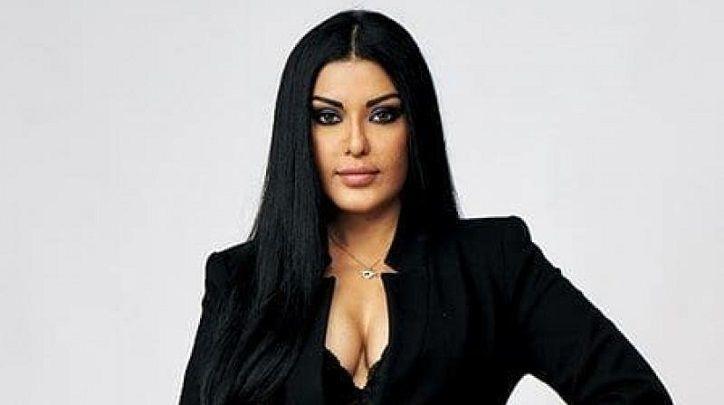 "And when I questioned him that audiences won't like dignity, grace, strong values and principles, he said ye sabke liye alag platform hai, which means he officially said this show does not require dignity, then why are we showing it on national television. We are on national television to set an example for people. We try to inspire and motivate them so that they follow your path, that was my goal, that my personality should be appreciated and accepted and I am proud that I have done that", she lashed out.
"In the entire conversation, Salman was not letting me talk and whenever I was talking and making sense, he was turning it upside down and he gave an idea to the Indian audience that this show doesn't require dignified, educated, wise women. He said it, 'Ye platform ye sabke liye nahi hai', toh ye platform kyun hai Hindustan mai? Kis cheez ke liye hai, aap kya promote karna chahte hai? When I was sitting there in the Weekend Ka Vaar, I felt Salman was against me and he was playing the guardian for Sana. I was extremely disappointed by Salman's attitude towards me", she added
She even said, "I know the show had a concept, but my job was not to nurture the concept of connection, my job for me was to bring my real personality and nothing else. "
Lastly, we asked her who can be a possible winner  and she said, "It's too early to say that, because many more people will walk in and I don't know who they are, right now most favorite is Paras, because he is honest, as he plays games and he says it on face. He is a true entertainer. He is very honest and transparent and has no mask. Sidharth is an intelligent man and he is the only fair person in the house. He needs anger management, minus his anger and temper problem I feel he is a strong-headed and fair player, he has no desperation."
Bigg Boss 13 Weekend Ka Vaar: Dalljiet Kaur becomes the first contestant to get evicted