ECIMA 2018 had a plethora of manufacturers, old and new, showcasing their newest offerings for the upcoming year. Though a lot of them were interesting, there were a couple that stood out and drew a huge crowd. Here are our top picks of the best looking bikes from the biggest motorcycle show of 2018.
Yamaha Tenere Tenere 700 World Raid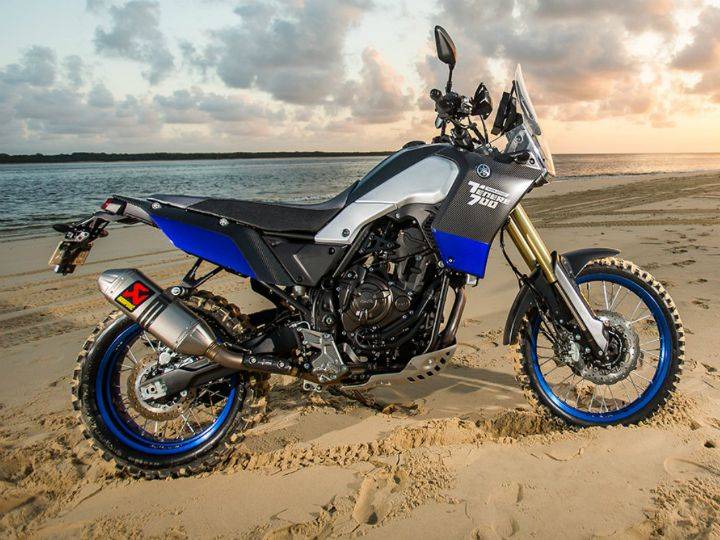 Yes, the Tenere 700 World Raid has made it to our list. Although it isn't the most beautiful looking bike here, it sure looks purposeful! The bike is heavily inspired from Yamaha's Dakar rally bike, the WR450F, and stays true to its origins even in production form. The most prominent Dakar-inspired features would be its quad-LED headlight followed by the vertically stacked instrument console and rugged bodywork. It's as close as you could get to a proper Dakar-spec bike. Then there's the full Akrapovic exhaust system that's probably loud enough to wake up your entire neighbourhood.
Honda CBR650R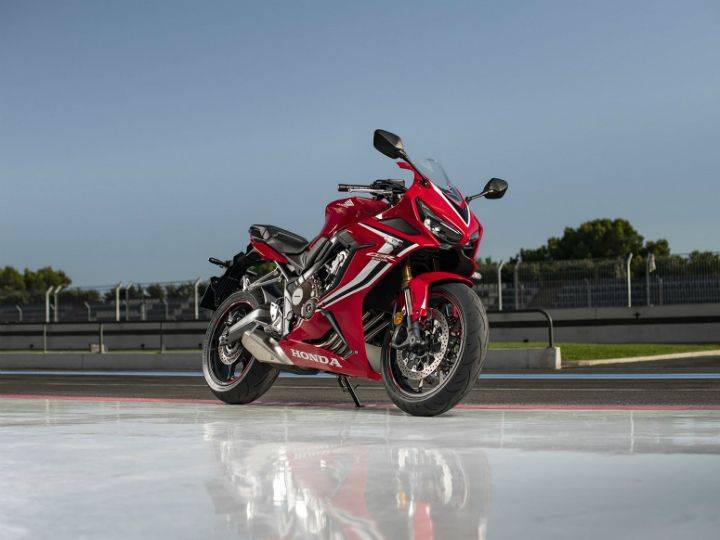 The Japanese bike manufacturer's current design language looks nothing short of menacing. And the very same TLC has been carried over from the Fireblade CBR1000RR to the 2019 CBR650R. It features an all-LED headlight with sharp and aggressive lines flowing from the front to the stubby tail section. The repositioned handlebars and footpegs ensure a more aggressive rider triangle. The CBR650R is set to make its way to India by 2019.
Husqvarna Vitpilen Aero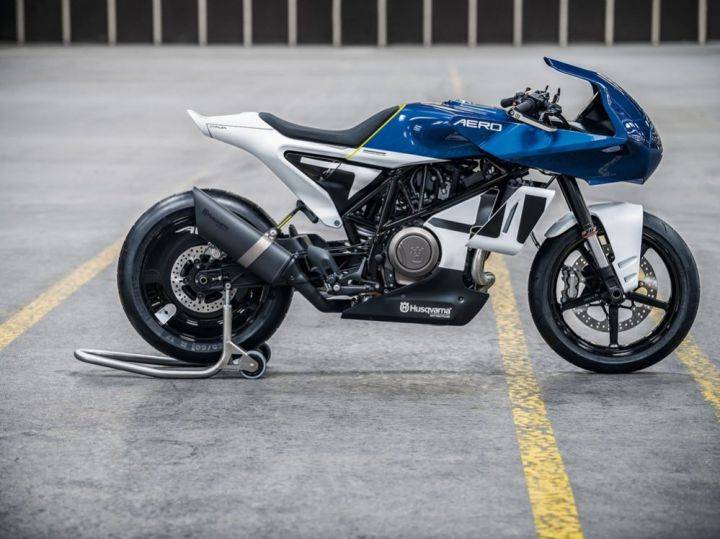 The Husqvarna Vitpilen Aero Concept looked like it something straight out of the virtual reality movie "Ready Player One". Its simple yet progressive design lets you envision what the future holds for us, and boy oh boy are we excited! Based around the Vitpilen 701, the Aero gets a modern take on a vintage style fairing that surrounds its round-shaped headlight. It also features lower set handlebars and rear-set footpegs for an aggressive riding stance.
In terms of design, the Aero gets a sleek front fairing and radiator shrouds that mimic aerodynamics winglet, while the tail section looks like a small spoiler. Hell, even the rear alloy wheel is completely covered like track bicycles. Although it's still a concept, the Vitpilen Aero is one heck of a looker and we really hope it makes its way into Husqvarna's production line.
Harley-Davidson LiveWire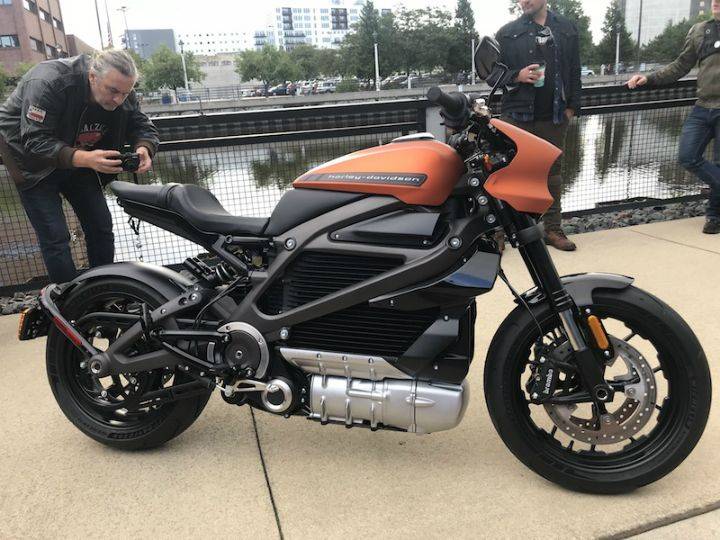 Remember 'Avengers: Age of Ultron' where Scarlett Johansson (a.k.a Black Widow) zips through traffic on a black electric bike? Codenamed 'Project Livewire', the electric Harley-Davidson has finally been revealed in its production avatar, and we're pleased to say it looks very close to the original prototype from the movie. Me likey! Even though the LiveWire trades the typical cruiser attitude for sporty looks and performance, it's very much a Harley-Davidson.
You have a well-sculpted bikini fairing encompassing the headlight, a sleek-looking fake fuel tank, one of the best looking chassis with fin-like panels attached to it and a sporty riding posture. Even the battery and electric powertrain are beautifully designed. While owning this bike is a far-fetched dream for most of us, we're glad Harley-Davidson has taken a step in the right direction.
Kymco SuperNEX
If this is what the future of electric bikes look like, you can sign us up Kymco! The SuperNEX is an electric superbike concept that'll change the way enthusiasts perceive electric bikes. While the claimed top speed and 0-100kmph figures are mind-boggling by themselves, Kymco has also taken a slightly different design approach for the SuperNEX. No, it isn't too futuristic to wrap our heads around. However, it features an eye-catching paint job which is a blend of silver, grey and red with some radical-looking LED lights at both ends and an all-digital instrument console. It also gets gold-painted alloy wheels and gold anodized front forks.
Ducati Panigale V4 R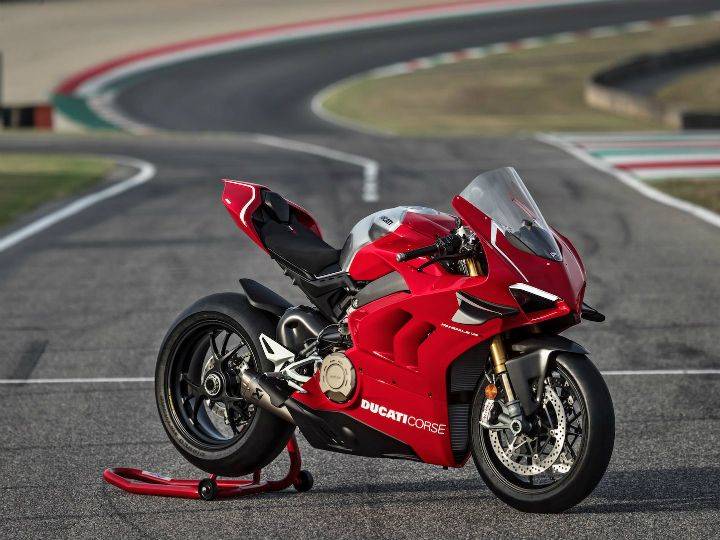 If the Ducati Panigale V4 S wasn't crazy enough for you, here's the V4's race-spec version which is quicker to get off the line and makes a lot more power than the 'S' variant. It receives a slightly revised front fairing that gets extra ducts which channel air around the rider for better aero and also improves heat dissipation. The V4 R also features aero winglets inspired directly from its MotoGP counterpart and a dual-tone fuel tank. This sinister-looking V4 R takes insanity to a whole new level!