Mother's Day marks the celebration of motherhood and acknowledges them for their hard work for their children. Every mother is a beautiful human being who does everything for their family and children. Mothers are the most important person in our life, so Mother's Day has caused great enthusiasm all over the world.
Every year, it is observed on the second Sunday of May. On this day, you can thank your mother by writing beautiful quotes for her and giving a gift. Different countries follow different Mother's Day traditions. On this day, we thank the mother for all her contributions and efforts to the family.
The celebration of Mother 's Day can be traced back to ancient times, when the Greeks and Romans once worshipped the goddess Rhea and Cybele to celebrate. However, modern celebrations originated from the Christian festival "Mothering Sunday".
On this day, people used to go to church and follow traditions. But this year, due to the coronavirus lockdown, we can not celebrate this day with a grand party or feast. But, the only thing you can do is send some gifts, cakes and thoughtful blessings to mom to make her feel special.
Therefore, to celebrate Mother's Day, you can share some wishes, messages, quotes and images with your mother on this special day:
Happy Mother's Day 2020: Wishes
Your smile makes me happy and your love is the purest emotion I have ever felt in my life. Happy Mother's Day. Love you mummy.
You gave me this life and I am forever grateful for it. Thank you for everything mom. Happy Mother's Day 2020.
Mom, you are my best friend, my guide and mentor. You showed me the right path of life. Happy Mother's Day.
Sometimes, the world becomes a difficult place to live in. So, all I need is a BIG hug from my mom. Because that's the safest place in the earth. Happy Mother's Day 2020.
Our mothers are the pillars of our life who give us constant support. Cheers to motherhood.
Since God cannot be everywhere, so he created mothers for us. Happy Mother's Day to all the lovely moms.
Thank you mom for always being there to support me. Happy Mother's Day 2020.
Best wishes to the person who has always seen the best in me in my life. Happy Mother's Day Mom. Love you.
You are the light that lightens my path of life. Happy Mother's Day.
All that I am today, I owe it to you mom. Thank you. Happy Mother's Day.
Happy Mother's Day: Messages
You are perfect in every role that you play be it a mother or mother-in-law, or grandma. You are the best, and I feel so blessed to have you.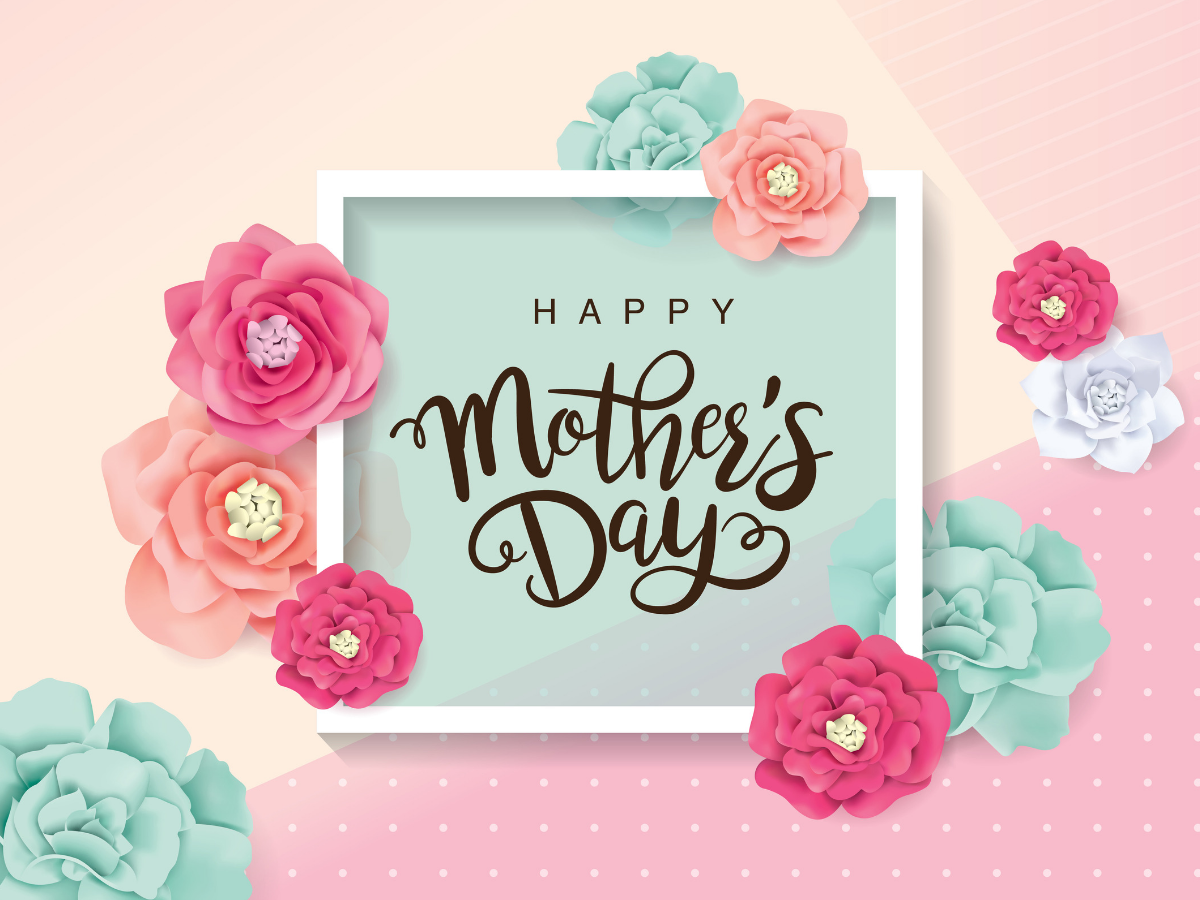 To a mom who's thoughtful, loving, and kind, I'm so thankful for the ties that bind Our hearts together in tender love. Happy Mother's Day–you're a gift from above!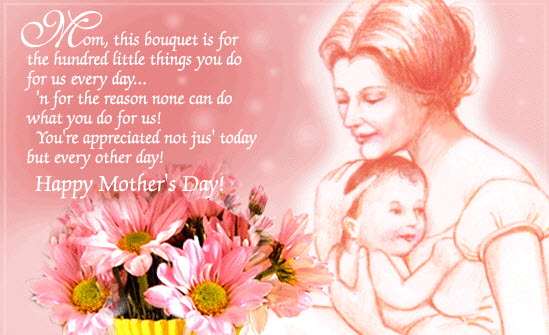 Right from the start, you were the one who nurtured me, prayed over me, worried about me, guided me and supported me in every pursuit. Thank you, Mom, for being there every day with just the love I needed.
I just want you to know how special and fortunate I find myself to be blessed with a mother as loving, caring and wonderful as you.
Mother, there's simply no one else like you. I feel so blessed to have you in my life. Happy Mother's Day!
Mother's Day quotes:
It may be possible to gild pure gold, but who can make his mother more beautiful?
My mother was my role model before I even knew what that word was.
Mother is the heartbeat in the home; and without her, there seems to be no heartthrob.
My Mother: She is beautiful, softened at the edges and tempered with a spine of steel. I want to grow old and be like her.
To describe my mother would be to write about a hurricane in its perfect power.