In a recent development, the Jharkhand government has passed a resolution against the NPR (National Population Register) and NRC (National Register of Citizen) to be on basis of 2010 format.
Amid Lockdown in Jharkhand, a resolution against NRC, NPR passed in Jharkhand assembly by CM Hemant Soren government. 
Here's the resolution: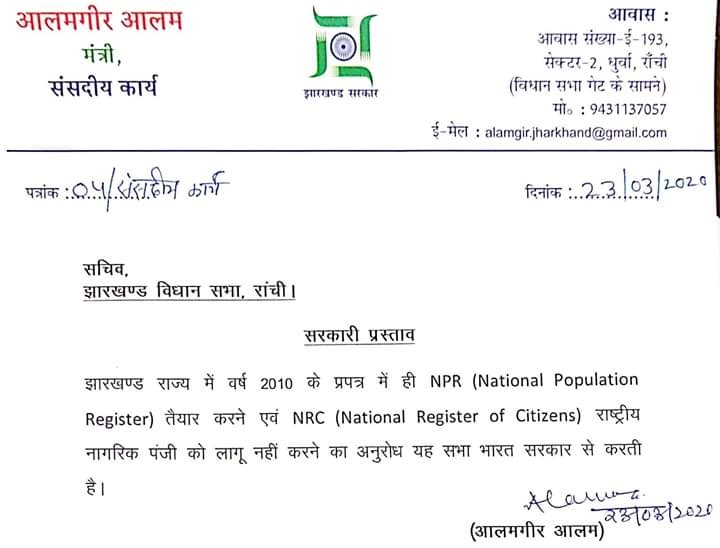 The development came days after the Jharkhand Janadhikar Mahasabha (JJM), a forum of progressive organisations, came down heavily on the 'silence' of the Hemant Soren government on the Citizenship (Amendment) Act, the National Register of Citizens and the National Population Register.
In a letter to Jharkhand CM signed by activists, including Jean Dreze, the JJM said, "The main purpose of the NPR is to lay the ground for NRC. The NRC is a wasteful exercise that is bound to lead to exclusion and harassment of a large number of people especially poor as has already happened in Assam. It will wreak havoc on the poor of Jharkhand especially tribal, Dalit, Muslim and women. The combination of CAA and NRC could easily become a weapon to reduce many Muslims to second-class citizens."
Resolution against CAA, NPR, NRC moved in Telangana Assembly