'Bigg Boss 7' contestant Ajaz Khan's political plunge was a flop show as he contested the Maharashtra Assembly Elections 2019 from Mumbai's Byculla seat as an independent candidate.
However, the 'Allah Ke Banday' actor couldn't manage to woo the voters and received only 1596 votes. His vote share stood at 1.73 percent. Shiv Sena's Yamini Yashwant Jadhav won the Byculla seat with 38,342 votes.
AIMIM's Waris Yusuf Pathan finished second with a vote share of 23.17 percent.
Check out the detailed result of the Byculla seat right here: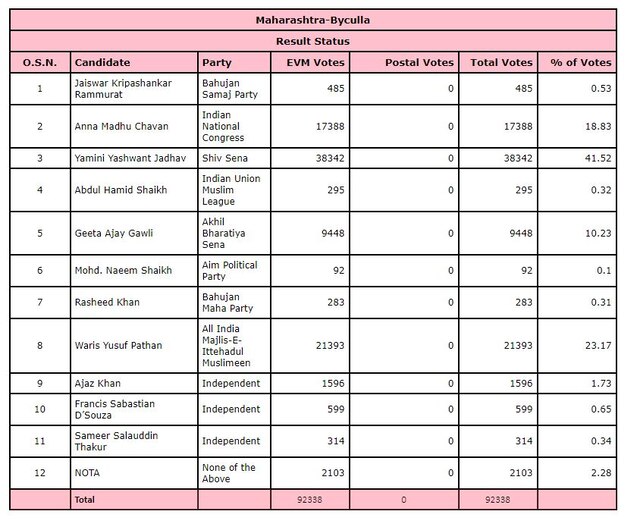 Ajaz Khan was arrested three months back for allegedly creating and uploading 'objectionable' videos on TikTok. The actor was later sent on 14-day police custody for promoting communal hatred in his video.
Maharashtra Assembly Elections 2019: Riteish, Aamir & other B-town celebs cast votes in Mumbai