Fake casting calls are not a new thing in the industry. At least once in life, an actor comes across a fake casting call. A similar thing happened with Naagin 4 actor Vijayendra Kumeria recently.
The actor received a text for casting and at first, all seemed alright. It was for an Amazon web-series starring Ranbir Kapoor and Yami Gautam.
Vijayendra even sent across his audition clip but suspected something wrong when the casting guy asked him to send across bare body shots.
The actor realised that he could be cheated so Vijayendra not only shut him down but also exposed him on social media.
When it comes to OTT and Films I don't know much about them (casting agents) as I haven't done anything there till now. And the guy who called me was sounding so professional that I didn't even get thought that it's a fake call. He shared the script with me, then narrated my character properly and asked for a self-test which I obliged. While sharing the video, I asked him to give me his email ID but he insisted I should share it on WhatsApp. In fact, after that, he also told me to make a productive video in which I should be bare body just wearing boxers and that's when I felt that something is not right here. A real casting director will never ask you to send such pictures and videos. I immediately told him that I know it's a fake call and please stop calling and messaging me," Vijayendra recalled his ordeal and told an entertainment portal.
Here's screenshots of WhatsApp conversation: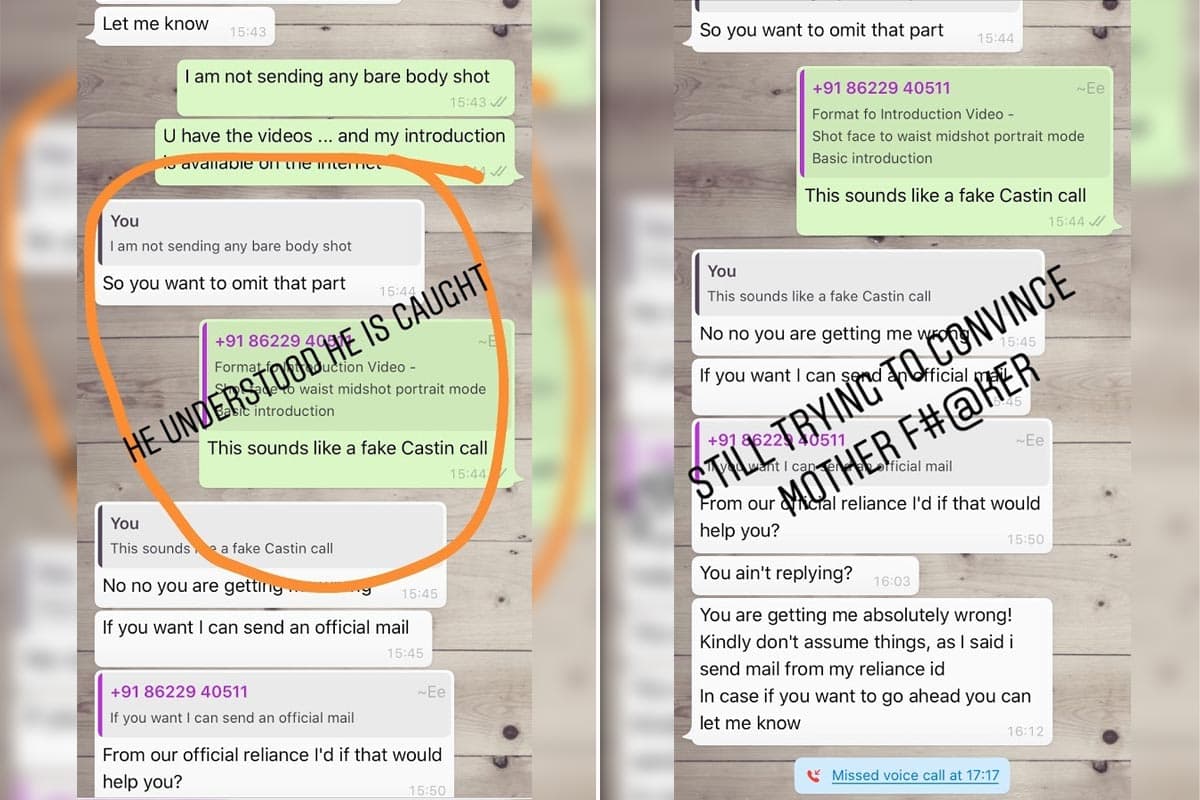 The actor also shared the script that he received and warned other actors who received similar calls, to not fall for such cons.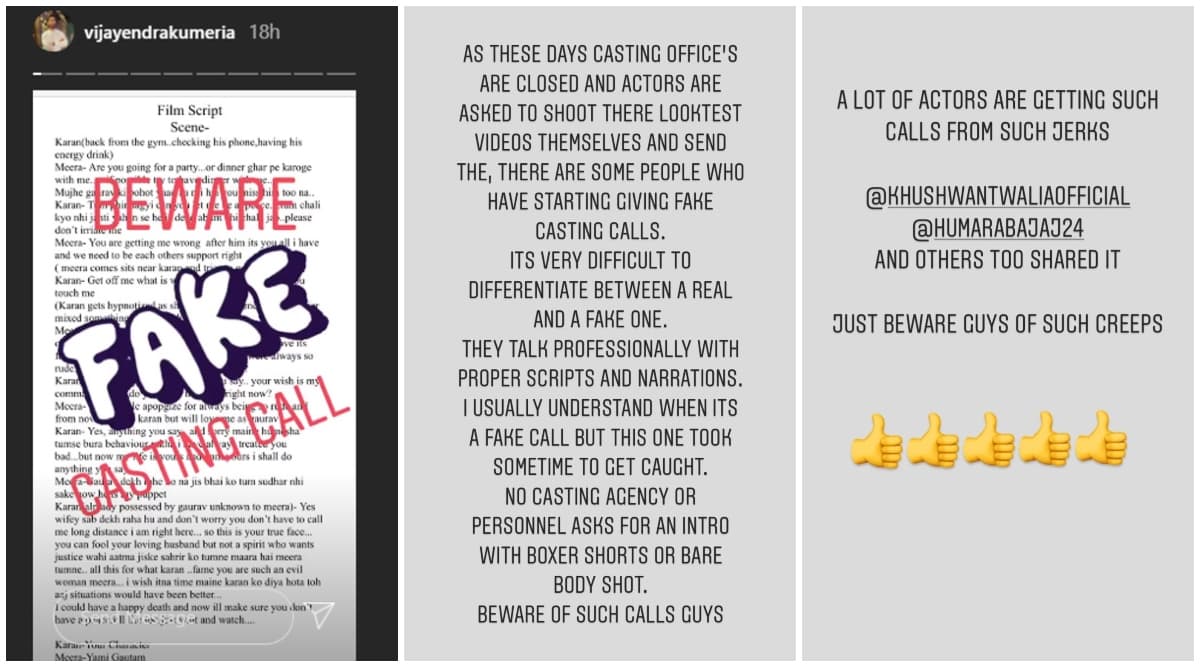 He also revealed that a few actors in the industry had already received such calls.
Ekta Kapoor confirms end of Naagin 4 to be back with season 5 ;immediately