Shiv Sena chief Uddhav Thackeray, party leader Sanjay Raut and cartoonist Shrinivas were issued an arrest warrant by a court at Pusad in Maharashtra's Yavatmal district on Tuesday April 23, in connection with with a case filed by the Maratha community leaders against a cartoon published in the party mouthpiece Saamana in 2016.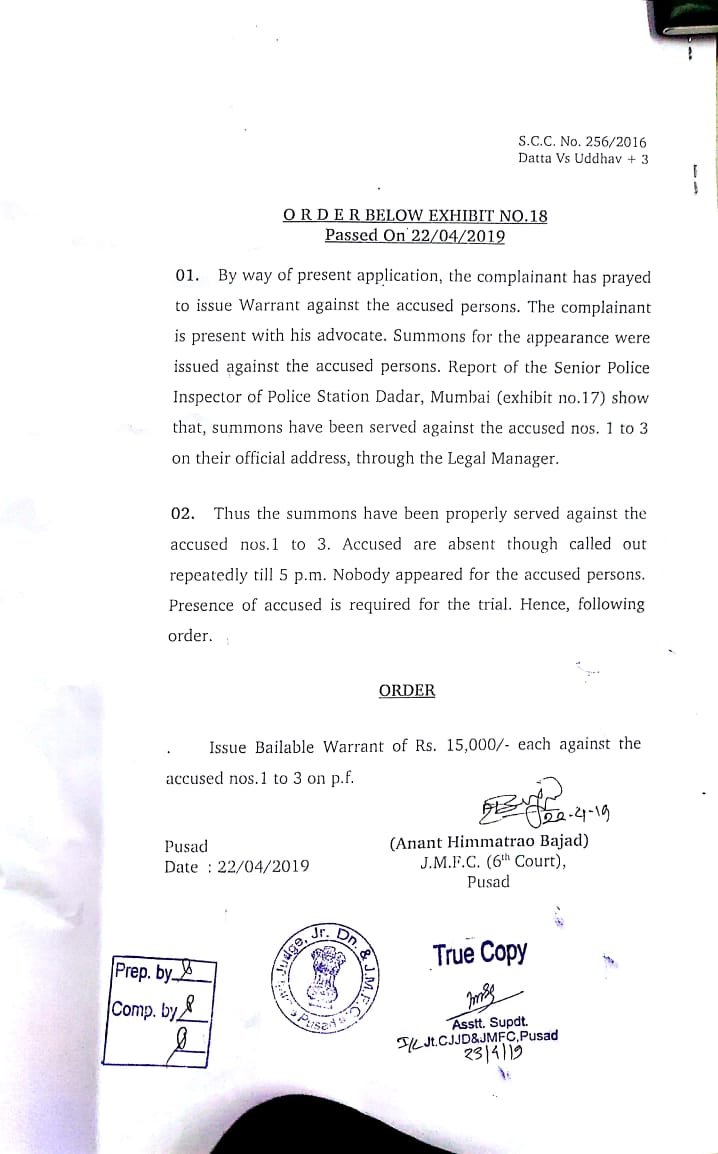 The cartoon published in September 2019 showed a couple kissing amid the rally. The image had created quite a stir and controversy as it had reported;y mocked the Muk Morcha (silent protest) by Maratha agitators as Mooka Morcha (kiss protest).
Following that, Saamana's office in Navi Mumbai was pelted with stones, reportedly by members of the Sambhaji Brigade, a Maratha organisation. The Congress and NCP had even sought government action against the Sena mouthpiece for 'hurting sentiments' of the community.
Later, cartoonist Shrinivas Prabhudesa expressed regret over his work.