Police have arrested the accused in the case of threatening to bear the consequences worse than the Unnao rape case if the rape victim of Uttar Pradesh, Baghpat, testified in court.
However, the accused says that he is enraged by some people in his village and they have plotted this poster to trap him.
At the same time, protection has been provided to the victim. After the posting of the poster, the victim had approached CM Yogi Adityanath (CM Yogi Adityanath) for protection. In fact, before the victim's testimony in the court in the rape case, anonymous posters have been posted at her house, which states that "if she testifies, the consequences will be even worse than the Unnao case".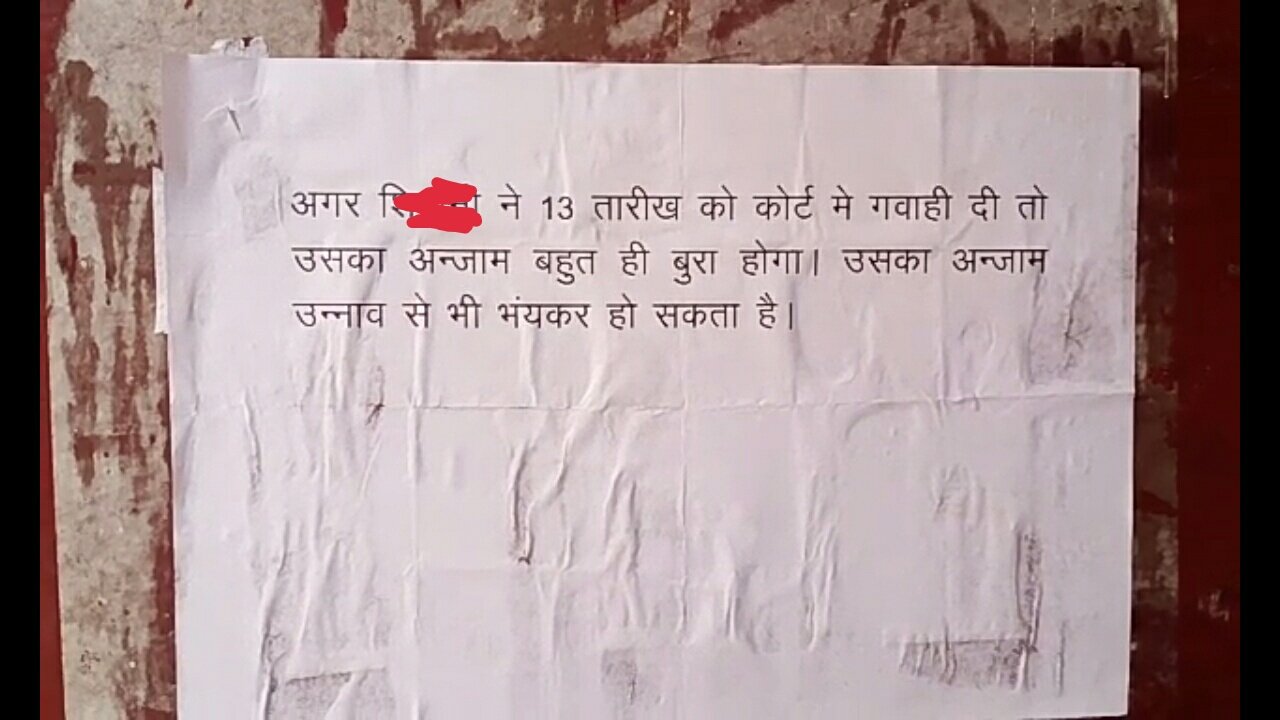 According to SP Pratap Gopendra in the case, late last night, the rape victim informed that she was raped in Mukherjee Nagar, Delhi during her stay. Accused Soran Singh was also from his village.
Delhi Police arrested the accused and sent him to jail. The rape victim lived in Delhi along with the family. Late last night, he informed the police that Soran Singh, who is out on bail, had posted a threatening poster at his house in Baghpat. Baghpat police immediately arrested Soran Singh at night.
For the uninitiated, the case is of a village in Kotwali Barot, where a young girl from Delhi used to take coaching in the Mukherjee Nagar area of ​​Delhi. The woman alleges that about a year ago, Soran from the village took her to a friend's room with the excuse. She was raped by drinking intoxicating drinks there, as well as pornographic videos were made.
Later, the young man raped her several times by blackmailing the name of the video. After which a case was registered against the man in the Mukherjee Nagar area of ​​Delhi.
Minor boy held for allegedly sexually assaulting 3-year-old girl in Uttar Pradesh' Unnao