Vat Savitri Vrat, also known as Savitri Brata is one of the most important Hindu festivals for married women in India. The colourful festival is celebrated on two occasions as Vat Savitri and Vat Purnima within a gap of a fortnight, depending upon the region.
However, the importance and significance of Vat Savitri remain the same. It sees married women observing a fast for the well-being and long life of their husband.
This year, Vat Savitri Vrat 2019 will be celebrated on June 3 by women in North Indian states like Uttar Pradesh, Bihar, Madhya Pradesh, Punjab and Haryana. While Vat Purnima Vrat 2019 will be celebrated by married women in western states of Maharashtra on June 16.
On an auspicious day, let's check out wishes, quotes, wallpapers, messages to wish on the day dedicated to married women
Ashirwad badon ka, Pyaar pati ka, Duaen sabki, Karuna Maa Ki.  Vat Savitri Purnima ki Hardik Shubhkamnaey
Aaj mujhe aapka khaas intezaar hai, Ye din hai Vat Purnima ka.. Apki lambi umra ki mujhe darkaar hai.. Jaldi aana, yakin karna apke liye
sab chorr baitha apka pyar hai ! Happy Vat Savitri Puja!
May The Sindhoor testify your Prayers For Your Husbands Long Life, The Mangal Sutra Reminds you Of, The Promises That Binds you. Happy Vat Savitri Puja!
Vat Savitri Puja ki Hardik Shubhkamnayein!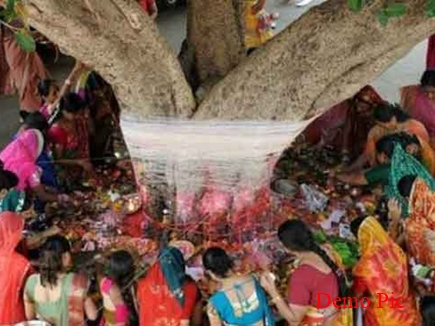 Vat Savitri Vrat 2019: Date, Time, Shubh Muhurat, Puja Vidhi and Vrat Katha to celebrate festival of married women