Skoda, the Czech automaker, has revealed glimpses of its first electric vehicle, the Vision E concept, online ahead of its world premiere at the 2017 Auto Shanghai in April. With the Vision E concept, Skoda has joined its parent company, Volkswagen Group's, all-electric concepts bandwagon post the infamous 2015 Dieselgate scandal. The production version of the Vision E concept is expected to be launched in 2020, albeit with a different name.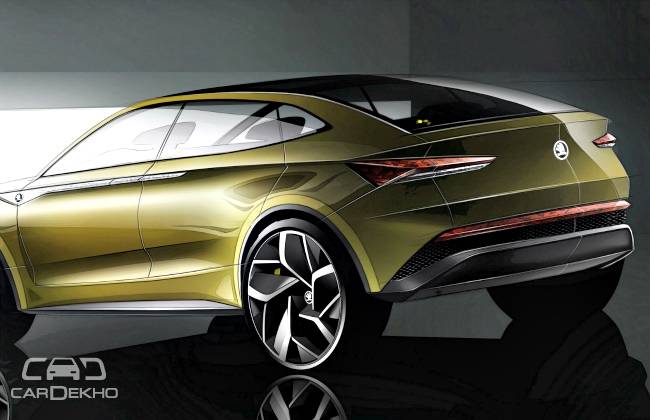 The Vision E concept looks unmistakably Skoda – clean and sharp contour lines along with crystalline features. It flaunts a fastback-like roofline with a very steep rake. The wraparound tail lamps look similar to Skoda's flagship SUV – the Indian-bound Kodiaq. Dimensionally, it is slighter shorter and wider than the Kodiaq, while its overall height is significantly lower than the latter. Based on the VW Group's MEB (modular electric drive) platform, it even has a larger wheelbase than the MQB (modular transverse matrix) platform that underpins the Skoda Kodiaq. Like the Kodiaq, the five-seater electric SUV coupe too will be spacious.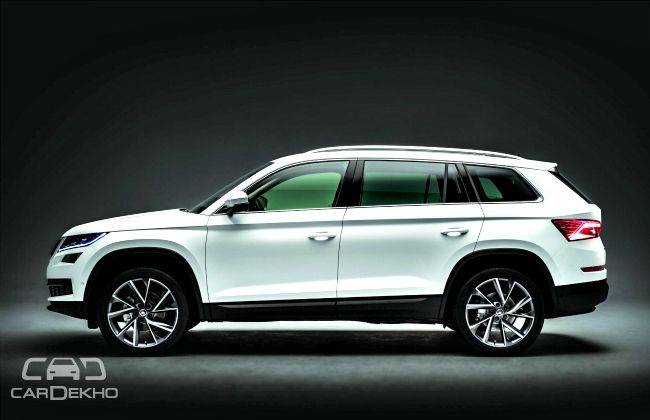 (In Picture: Skoda Kodiaq)
Skoda Vision E Dimensions 
Length: 4,645mm (52mm less than the Kodiaq)
Width: 1,917mm (+35mm over the Kodiaq)
Height: 1,550mm (126mm lower than the Kodiaq)
Wheelbase: 2,850mm (+59mm more than the Kodiaq)
The Vision E concept is powered by two electric motors with a combined output of 305PS driving all four wheels. Like other electric cars, expect the Vision E to be quick. Skoda claims a top speed of 180kmph and a range of up to 500km on a single charge.
Skoda's Autonomous And Electrified Future! 
Skoda has stressed that they intend to have five purely electric cars in various segments by 2025, with the Vision E concept being the first of them. That said, Skoda will launch its first plug-in hyrbid based on the Superb in 2019.
Like the VW I.D. that first introduced the MEB platform, Skoda's cars too will feature level three autonomous driving –  independent operation in jams, autopilot on highways, lane driving and swerve, overtaking, independently search for free parking spaces and park and leave parking spaces alone –  including the Vision E concept.
Source: CarDekho.com