The pandemic coronavirus outbreak has led to a complete lockdown in the nation as the number of cases continue to rise in the country. Government is taking strict steps to ensure hygiene and proper food delivery for the welfare of the people.
In a recent development, Delhi Commission for Women (DCW) takes suo-moto cognizance of the 'inhuman conditions existing in the brothels situated at GB Road'. DCW seeks information on the status of availability of food and personal hygiene materials in the area.
Here's the official notice for the order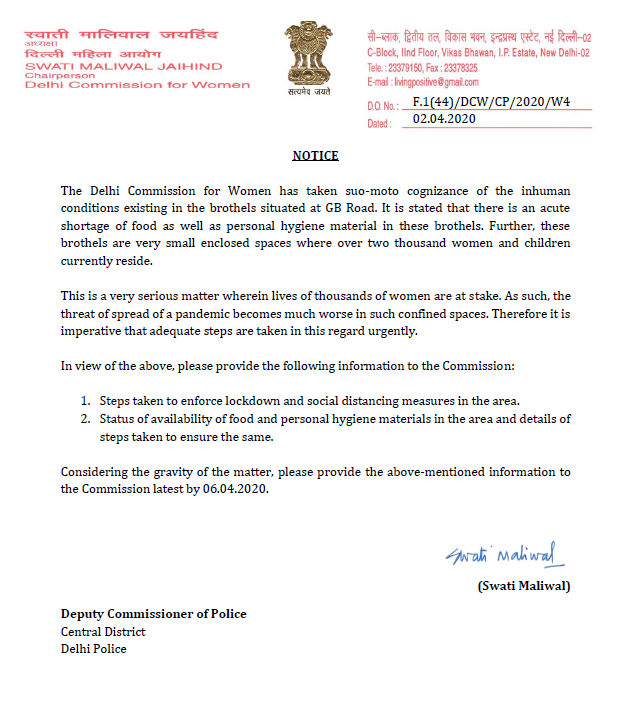 In order to ensure that the pandemic virus is not spread in such a confined area of the city, they will be focusing on the social distancing measures and on the food and personal hygiene material in the area as thousands of women reside there.
For the uninitiated, In India, the coronavirus cases have risen in the last 4 days, with health ministry confirming 1,828 positive cases so far. 41 people have died due to the coronavirus, as per the government.
Coronavirus outbreak in UP: Muslim clerics appeal to people to obey lockdown and offer namaz at home