Goods and Service Tax (GST) is in its final stages of revision before it is implemented countrywide on July 1, 2017. While GST has rendered the car as a luxury commodity, its recent release of tax structure has had a mixed bag of news for the automotive industry. After a quick calculation, the document read that small cars are going to get costlier and that big and premium cars will get cheaper. To build on the advantage of the provisional GST regulations, German carmakers BMW and Mercedes-Benz have already made their offerings more enticing in India. Let's see what's what.
BMW
The company befittingly calls its list of benefits as the preponed GST benefits. As a limited period offer and in addition to the GST benefits, the Indian arm of the Munich-based auto major is offering:
Reduced rate of interest – 7.9 per cent
Complimentary 3 years' service and maintenance
Complimentary one-year insurance
Assured buyback up to 4 years
On this development, Vikram Pawah, president of BMW Group India, said that the company has welcomed GST in India. It strongly believes, he further added, that the new tax reforms will help the country grow faster and stronger while benefiting the consumers at large.
Mercedes-Benz
BMW's arch rival Mercedes-Benz has taken a different route to lure customers. The Stuttgart-based automaker is offering to cover the difference between current and post GST ex-showroom prices for its entire model range on sale in India. With immediate effect, the company has decreased the prices of all its models by 4 per cent on a weighted average. Price reduction varies between 2 to 9 per cent, depending on the current tax structure and local body taxes in different states. The discounts will run through until the end of June 2017. As an add-on, Mercedes-Benz is claiming to give best finance and service programmes as well.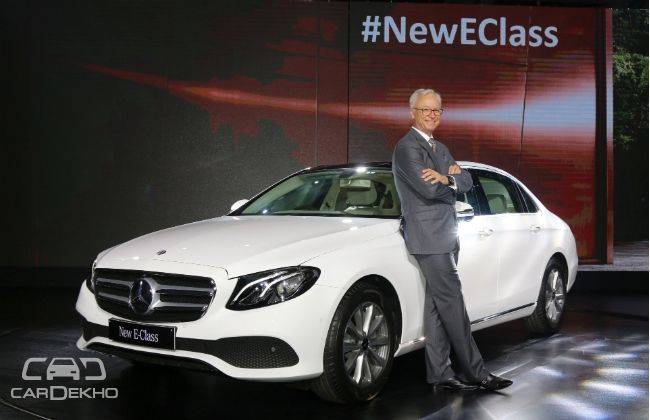 Speaking on the announcement, Roland Folger, MD & CEO, Mercedes-Benz India said, "As a customer centric initiative, we are now passing on the benefits of post-GST pricing of our 'Made in India' cars with immediate effect. To ensure complete peace of mind for our customers, we have decided to pass on the GST tax benefits at an earlier stage at our cost. This approach will benefit the customers who want to purchase a locally produced Mercedes-Benz from now on and during the month of June. The impact on the prices on CBU vehicles is yet to be evaluated."
This is some way to attract customers. We expect other luxury carmakers like Audi and Jaguar to soon follow suit and introduce their own set of schemes. Stay tuned with CarDekho for further updates.
Source: CarDekho.com