The Congress party on Monday, April 22 released the list of candidates for 6 Delhi Lok Sabha constituencies to undergo elections in the 6th phases of polling which will take place on May 12. Congress is yet to announce the candidate for the South Delhi constituency.
Here is the list of candidates:
Chandni Chowk: JP Agarwal
North East Delhi: Sheila Dikshit
East Delhi: Arvinder Singh Lovely
New Delhi: Ajay Maken
North West Delhi: Rajesh Lilothia
West Delhi: Mahabal Mishra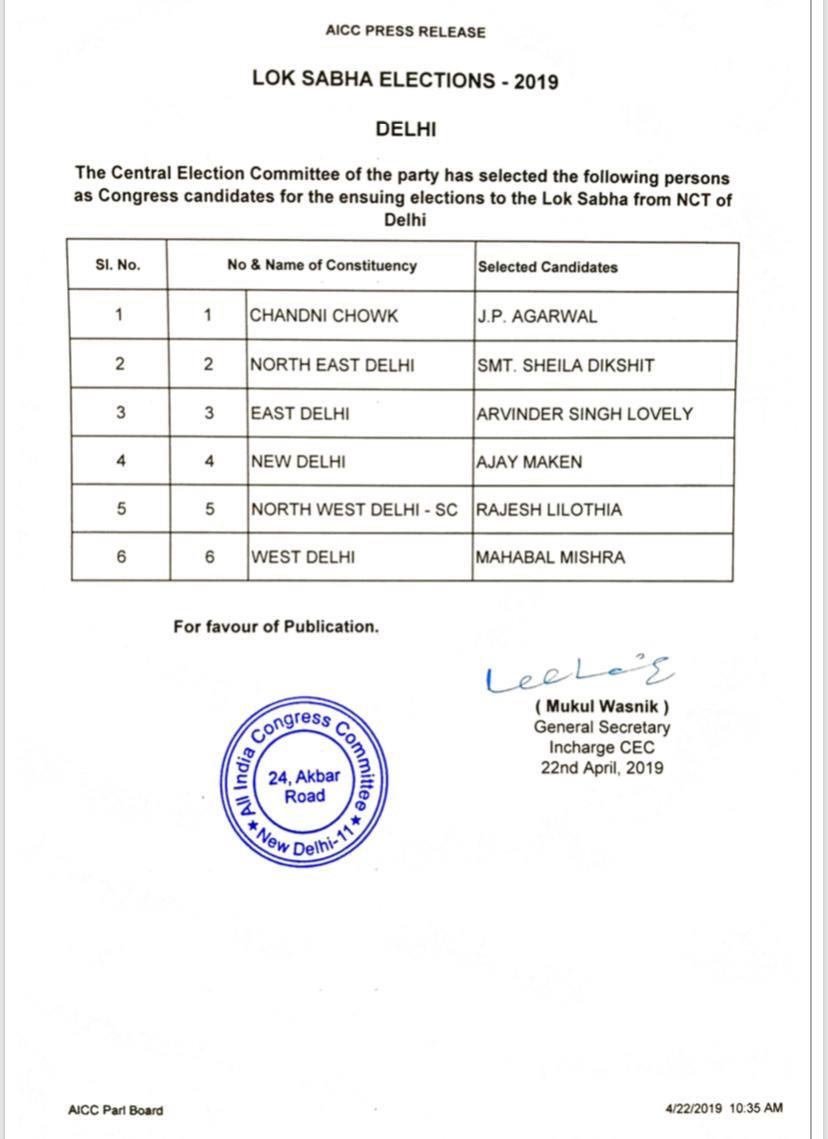 In Phase VI of the voting for the 17th Lok Sabha, elections will take place in 59 Lok Sabha constituencies across 7 states. Voting for this phase will take place on May 12. While, like all the other phases, counting will take place in May 23. Assembly elections will also be simultaneously held in Andhra Pradesh, Arunachal Pradesh, Odisha and Sikkim.