The Maruti Suzuki Ignis Adheres To The Upcoming Safety Regulations Of India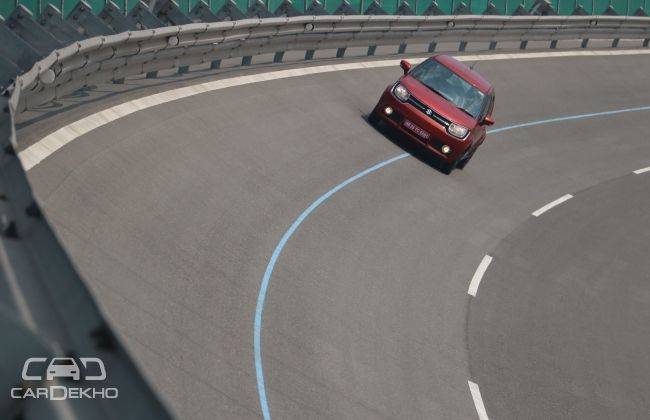 Maruti Suzuki's latest offering, the Ignis, is amongst the first cars in its segment to get ABS with EBD and dual front airbags as standard. But how do these features save you in case of an accident? Also, how well is the Ignis designed to ensure minimum casualties in the event of a crash?
Until now, our verdict on a car's safety was always dependent on its safety features. However, the standards set by the Ministry of Road Transport and Highways are set to give us a definitive answer to all questions on how safe a car is. But before that happens, we've sampled how an Ignis would behave when it meets a fixed barrier at 56kmph at Maruti Suzuki's R&D facility in Rohtak.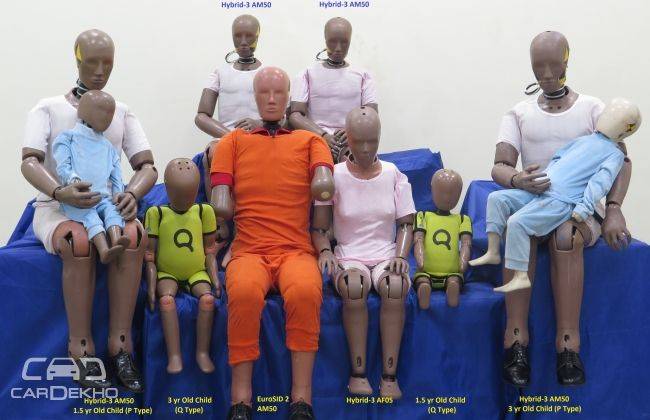 The dummies used for crash tests
Maruti Suzuki states that the Ignis conforms to the safety norms, which means that it adheres to the upcoming crash test regulations of India. The Ignis on test at Maruti Suzuki's R&D facility was loaded with crash dummies to give us an idea of the impact of the collision. The two important takeaways from the crash test were:
1. Had there been actual humans inside the crashed Maruti Suzuki Ignis, they would have escaped with lacerations and bruises.
2. The injured passengers could have been taken out in very less time, since the doors of the Ignis are designed in a way that they don't require to be cut or wrenched open after a crash.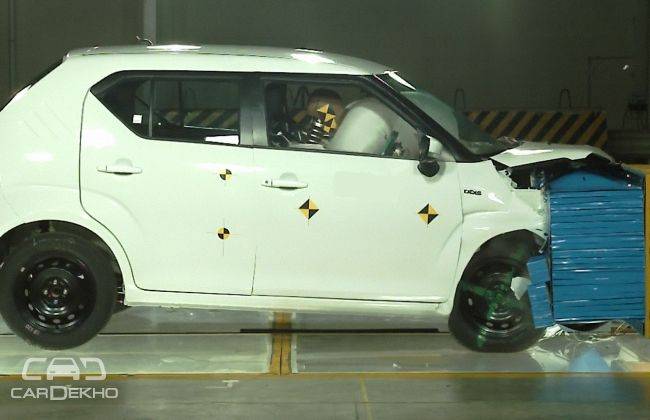 Ignis undergoing frontal offset crash test
So, while the safety features do ensure minimum casualty, the design of the car also plays an important role. While the Indian Ignis doesn't get as many active safety features as the Ignis sold in Europe, which scores five stars with optional safety equipment, the chassis structure of both the cars is similar.
The standards will be applicable on all new cars sold in India from October 1, 2017. For the cars that are already on sale, the manufacturers have a two-year window to make them crash-test–compliant.
Newer products from Maruti Suzuki – like the Ignis, Baleno and the Vitara Brezza – already comply with the norms. The carmaker has also updated the Ciaz and the Ertiga, which also conform to the crash test norms now. Maruti Suzuki has been criticised in the past for scrimping on the safety features on its cars; however, the carmaker has been particular about adapting its products according to the upcoming crash norms.
Source: CarDekho.com