The Indian arm of the Japanese carmaker 
Toyota
 has signed a memorandum of understanding (MoU) with the government of
Andhra Pradesh
(AP) to study the feasibility of introducing the 
Prius
 PHEV (Plug-in Hybrid Electric Vehicle) and a smaller EV (Electric Vehicle) commuter in the smart city project of Amaravathi.
The inclusion of Toyota's EVs in the smart city project will not only highlight the 'smart' in the project, but also help curb the rising levels of air pollution. The AP government and the Japanese auto giant will mutually work together to ensure a smooth introduction of EVs in the rest of the state as well. This is in line with Toyota's Environment Challenge 2050 – to achieve zero CO2 emissions from its vehicles. Moreover, if the carmaker and the state government pull this off successfully, it will also plant a substantial milestone in India's 2030 all-electric transportation goal.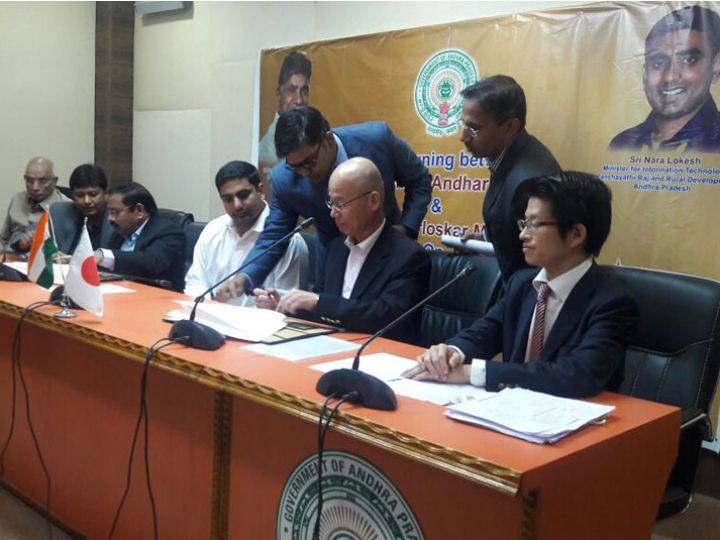 To achieve this common goal of all-electric transportation, vehicle manufacturers and state governments will have to work in tandem. Having the required technology for an electrified powerplant, be it using batteries or hydrogen fuel cells, is just half the story. The other half comprises of the infrastructure that will support these type of vehicles. If the infrastructure is not in place, having these eco-friendly vehicles is pointless.
Toyota is one of the oldest players in the automotive industry that has been producing electrified cars. In 2017, Toyota's cumulative sales of electrified vehicles surpassed the 1.1 crore globally, and the carmaker claims that over 85 million tons of CO2 has been reduced by these electrified vehicles.
Source: Zigwheels