Eid Al Adha or Bakri Eid is the festival of sacrifice and celebrated by Muslims across the world. Eid ul-Adha or Eid ul Azha coincides with the completion of the annual holy pilgrimage Hajj.
This is the day when all the Muslim brothers offer prayers before the prophet Abraham and then sacrifice an animal. It may be a goat or a camel or something else.
This is a very special day in their lives and they all celebrate it with friends and relatives. The sacrifice of animals is also known by the name of "Qurbani".
Here's here the wishes to send to your friends and family on the occasion of Eid-Al-Adha:
Eid Mubarak! May Allah grant all your wishes and accept your sacrifice. May he fulfill all your desires in life. I wish happiness for you and your family today and always.
Take a break from daily grind of life and celebrate Eid with us. Eid Mubarak!
Life is short and so is Eid! Celebrate both with full pomp and enjoy every moment. Thinking of you on this Eid.
Eid Mubarak! May this joyous occasion bring you loads of joy and may all your wishes come true Wish you and your family a happy Eid-al-Adha.
"Neither the flesh nor the blood (of the sacrificed animal) reaches Allah;It is your piety that reaches Him "-The Holy Qura'n. Eid-al-Adha Mubarak!
"And He has made me blessed wherever I am" -The Holy Quran . Eid-al-Adha Mubarak!
"He knows what is within the heavens and earth and knows what you conceal and what you declare. And Allah (SWT) is Knowing of that within the breasts " -The Holy Quran. Eid-al-Adha Mubarak!
On Eid-ul-Adha, wishing that your sacrifices are appreciated and your prayers are answered by the almighty. Have a blessed Eid-ul-Adha 2019!
May the divine blessings of Allah bring you hope, faith, and joy on Eid-ul-Adha and forever. Happy Eid-ul-Adha 2019!'
Eid-ul-Adha is an Eid of sacrifice;
And commitment of Allah's orders.
May Allah bless us with the same in all circles of life!
Eid Mubarak 2019!
As you offer your sacrifices, I wish that Allah showers his divine blessings and fulfills all your dreams on Eid-ul-Adha and always. Eid-ul-Adha Mubarak 2019!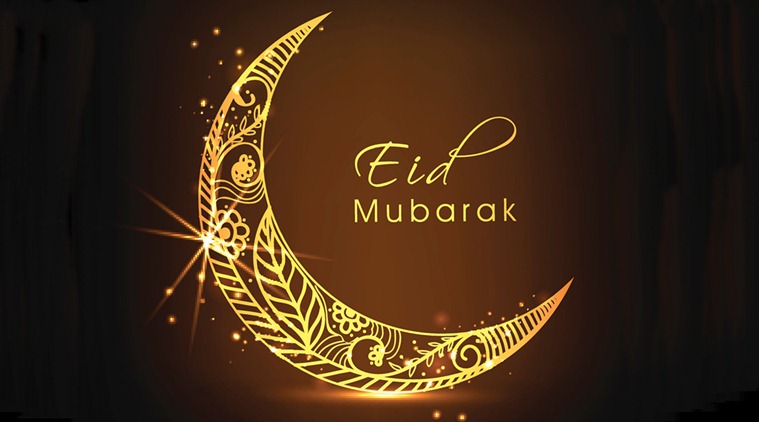 Wishing that Allah brings you treasured moments of happiness and joy on the festive occasion of Eid-ul-Adha. Eid-ul-Adha Mubarak 2019!
I wish Allah always guides you into the right path And blesses you with his kindness and love Eid Mubarak 2019!
Eid-Al-Adha 2019: Rules and practices for animal sacrifice on Bakrid