The official website of Delhi Bharatiya Janata Party was allegedly attacked by hackers on Thursday, May 30. The hackers have replaced various pages on the website with recipes for Beef dishes.
A message "Hacked by Shadow_V1P3R", also appeared on the pages. The word BJP has been replaced at multiple places with the BEEF, BJP History, for example, was altered to BEEF History.
The hacking attack took place while the Narendra Modi government is taking the oath in Rashtrapati Bhavan, New Delhi.
In the latest development, the official handle of BJP' Delhi unit is now redirecting to the party's main website.
Earlier, BJP
More details are awaited at the moment.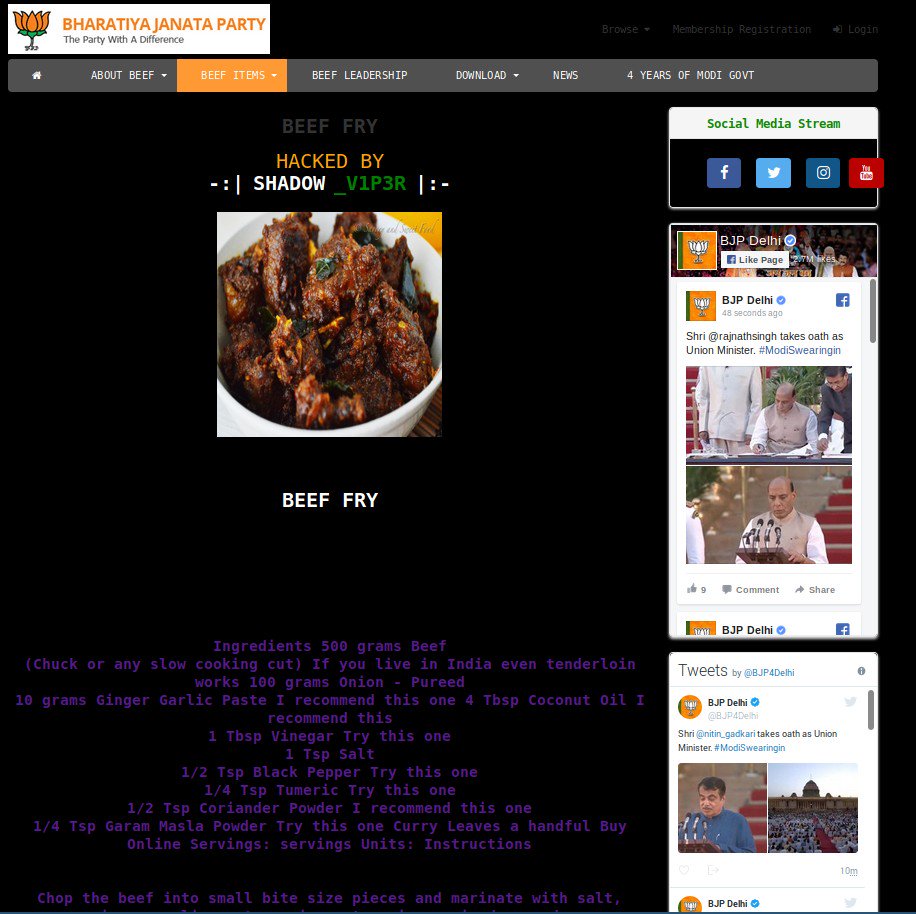 BJP's official website, bjp.org was also hacked earlier in March this year. Screenshots of the homepage of the party site appeared to show a meme of Prime Minister Narendra Modi with Germany Chancellor Angela Merkel on the website.