A collage of four pictures is going viral on social media with false claims that they are activities that took place behind the scenes of Prime Minister Narendra Modi's recent video of cleaning the Mamallapuram beach in Tamil Nadu.
In the viral pictures, crew members can be seen scanning the beach, unloading wastes and preparing the camera off the shore respectively. In the fourth image, PM Modi can be seen plogging on the Mamallapuram beach.
The three images are being shared to claim that the prime minister's team had strategized in placing the waste and scanned the area. An entire crew of the camera was ready to film the cleaning drive.
Check out the post:
Narendra Modi and Chinese President Xi Jinping were in the coastal town of Mamallapuram earlier this week to kickstart Jinping's two-day India visit. PM Modi shared a three-minute-long video of him picking up litter from the Mamallapuram beach during his morning jogging session on Friday. Plogging, which combines jogging with picking up litter, originated in Sweden.
Here's the video:
Plogging at a beach in Mamallapuram this morning. It lasted for over 30 minutes.

Also handed over my 'collection' to Jeyaraj, who is a part of the hotel staff.

Let us ensure our public places are clean and tidy!

Let us also ensure we remain fit and healthy. pic.twitter.com/qBHLTxtM9y

— Narendra Modi (@narendramodi) October 12, 2019
However, the truth is two out of the three images are old and unrelated.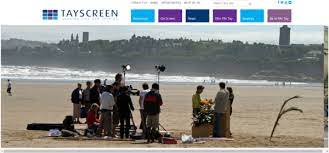 It's Viral! Prankster puts glowing red eyes on Mahatma Gandhi's statue in San Francisco