With the Model 3's launch fast approaching, its details have been pouring in of late. The recent leak tells us about the 60mph (96kmph) sprint time and the number of configuration options among other details. Apart from Tesla CEO Elon Musk's impromptu Twitter responses and the very first spy shots of the production-spec Model 3 appearing in April 2017, information about Tesla's entry-level model is scarce at the moment.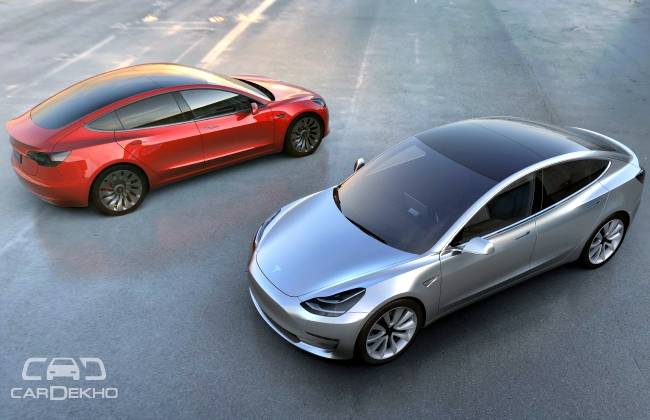 The new info was leaked from a chart allegedly meant for Tesla's salespeople. The base-spec Model 3 will do 0-60mph (96kmph) sprint in 5.6 seconds, which is in line with what the company had said during the 3's unveiling last year. Remember, this is just for the base model. The automaker has indicated that, like the Model S, there will be go-faster versions of the Model 3 as well.
It has also been learnt that Tesla would be adopting a pay-per-use model for its Supercharger network for the Model 3. While it was revealed last year that the Model 3 will have a range of at least 215+ miles (340+km), the latest word in the market is that the Model 3 will excel the Chevrolet Bolt's (its closest competitor) range of 238 miles (383km).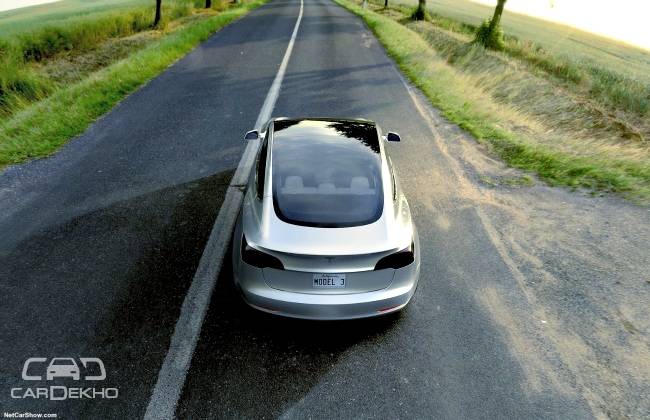 Unlike the Model S which can be configured in nearly 1500 ways, the Model 3 will only be available with less than 100 configurations The reason behind this is that the Model 3 will be a high volume product and limiting customisation options such as colour shades, alloy wheel patterns, upholstery and other potential variations will result in faster production.
The Model 3 will enter production in July 2017 and Tesla is expected to reveal its official specification in a couple of months. Stay tuned to CarDekho for more updates about Tesla's debut vehicle in the country.
Source: CarDekho.com