Mahindra has finally delivered the first batch of E-Verito electric cars to the state-run Energy Efficiency Services Limited (EESL). This is part of the order that Mahindra bagged after matching Tata's bid to deliver 500 electric cars to EESL in the first phase of procurement.
Initially, Tata Motors managed to secure the whole tender of 10,000 electric cars by putting in the lowest bid of Rs 11.2 lakh per vehicle. But later on, after Mahindra matched the bid, it was asked to deliver 30 per cent of the 500 cars to be delivered in the first phase.
Not courageous enough to invest in Air India: Anand Mahindra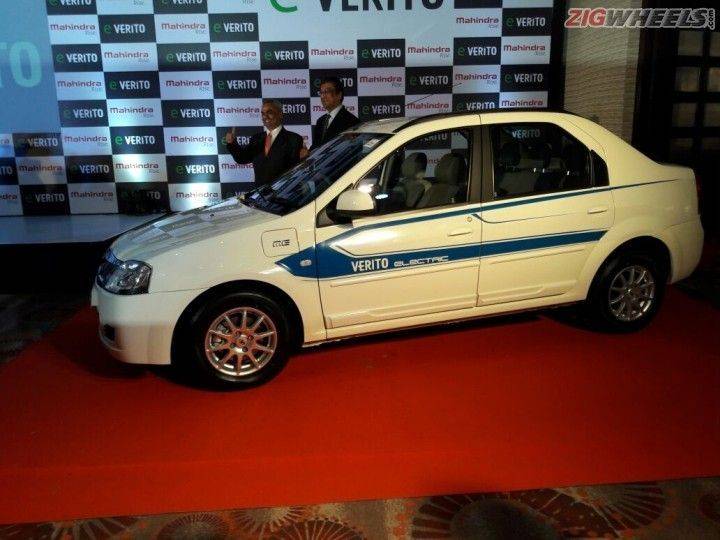 Mahindra has also been offered to deliver 50 per cent of the 9,500 cars to be delivered in total in the second phase. But Pawan Goenka, MD of Mahindra and Mahindra, expressed his concerns saying that it will not be profitable for the manufacturer to do that considering the current cost structure. Currently, Mahindra's EV cost about Rs 2 lakh more than the one offered by Tata.
Anand Mahindra invites Elon Musk to join hands in making electric cars
According to EESL's tender, the EVs delivered should have a range of 130km on a full charge, can be charged to 100 per cent in six hours, and should also have fast charging capability allowing them to charge in 90 minutes. Mahindra's E-Verito can cover a total distance of 140km on a single charge.
Source: Zigwheels
Related Stories:
GST Rates: Government may reconsider steep levy on Hybrid Cars
GST Rates: Government may reconsider steep levy on Hybrid Cars