You've surely heard about the Volvo XC90 Excellence plug-in hybrid, haven't you? It is powered by a 2.0-litre petrol engine and an electric motor. This Volvo plug-in hybrid can be driven for over 20km without consuming a drop of fuel. The batteries are rechargeable, and when they go dry, the SUV runs on petrol. It costs Rs 1.275 cr in India. The Volvo XC90 is also available with a diesel engine, and that costs Rs 95 lakh. If the plug-in hybrid version was taxed at 10 per cent instead of 43 per cent (as both diesel and hybrid in the existing case), the price difference between the diesel and the hybrid XC90 would come down to around Rs 3 lakh, the hybrid still being the more expensive of the duo. The hybrid XC90's sales are about 5 per cent of the total sales of the XC90 model in India, and the biggest deterrent has to be the over-Rs 30 lakh price difference.
Plug-in hybrid vehicles offer the best of both electric and conventionally powered vehicles. They can be driven on electricity when covering short distances, and you don't need to worry about the range as well because there's always a petrol/diesel engine at disposal.
The GST Council recently came up with the novel idea of taxing hybrid vehicles at par with their fossil fuel-powered counterparts (read the full report here). Having been slammed for doing so, their proposed way out of this situation is not lowering the tax rate on hybrids but increasing the levy on petrol-diesel vehicles instead (read in detail about the new suggestions from GST Council here). The sad part of the story is the absurd reason for not incentivising hybrid cars – 'hybrids save only small part of fuel'.
"Government is not much interested in promoting Hybrid cars as they save only small part of fuel" – Mr Piyush Goyal, Minister of State for Power, Coal, New and Renewable Energy and Mines
Now that GST for India is not revolving around the 'One Nation, One Tax' formula, should the government consider employing someone in the know to segregate hybrid cars and come up with a lower tax rate for plug-ins?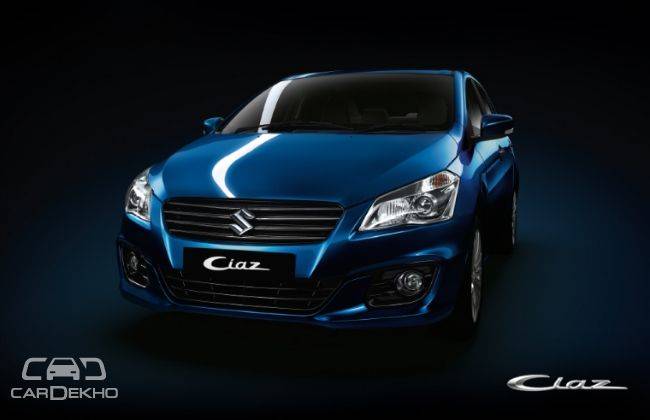 Passed as diesel hybrid – Maruti Suzuki Ciaz SHVS
Hybrid vehicles can be segmented into plug-in, petrol and diesel hybrids. Since plug-in hybrid vehicles are more closely related to electrics (because after externally charging their batteries, these vehicles can run on pure electric mode), they can fall into the 18 per cent category, which leaves the government with room to keep the electric vehicles at 12 per cent.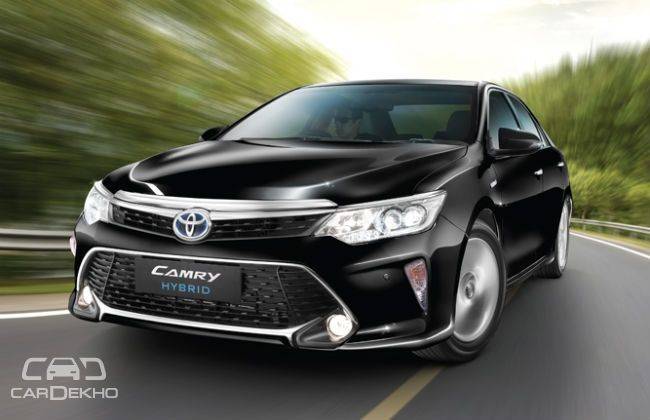 Petrol hybrid – Toyota Camry Hybrid
Petrol and diesel hybrid vehicles can have the base tax rate at 18 per cent being hybrids. However, to make plug-ins more attractive, the government can continue levy on these vehicles based on the segments they belong to, like their petrol/diesel counterparts. This way, both the manufacturer and the buyer get some incentive for manufacturing and driving a vehicle that is better for the environment than its non-hybrid avatar.
Post GST Tax Rates
Base
Cess
Net
Small cars
Petrol
28.00%
1.00%
29.00%
Diesel
28.00%
3.00%
31.00%
Mid-size cars
28.00%
15.00%
43.00%
Luxury cars
28.00%
15.00%
43.00%
SUVs
28.00%
15.00%
43.00%
Hybrids
28.00%
15.00%
43.00%
Electric
12%
0.00%
12%
We wish the GST rates were..
Base
Cess
Net
Small cars
Petrol / Petrol hybrid
28.00% / 18.00%
1.00%
29.00% / 19.00%
Diesel / Diesel hybrid
28.00% / 18.00%
3.00%
31.00% / 21%
Mid-size cars / Mid-size hybrid cars
28.00% / 18.00%
15.00%
43.00% / 33.00%
Luxury cars / Luxury hybrid cars
28.00% / 18.00%
15.00%
43.00% / 33.00%
SUVs / SUV hybrids
28.00% / 18.00%
15.00%
43.00% / 33.00%
Electric
12%
0.00%
12%
Plug-in hybrid
18%
0.00%
18%
While electric cars are the best solution to the pollution woes, these cars are still not very practical. Apart from the lack of charging infrastructure, we're yet to deal with the problems of low range and long charging times. Compared to a petrol/diesel car that can do at least about 400-500km on a single tankful, electric vehicles can do about 200kms. And the time to replenish the batteries to the fullest takes about 1/3rd of a day!
Check out how much time will it take to charge a Mahindra e20 Plus at a commercial charging station here.
Assuming we're steadfast on the way to an all-electric motor vehicle market by 2030, plug-in hybrid vehicles can be the best judge of our upcoming EV charging support system as they would also require setting up charging infrastructure and that can act as the beta test for when the country goes fully electric.
Top authorities in India have been taking measures to curb pollution in our cities. Non-promotion of plug-in hybrid vehicles till we become an all-electric market (which is still far away) appears to be a contradiction then. Car sales won't stop in India till 2030. So, any plug-in hybrid or hybrid car that we sell till then only helps the cause.
Source: CarDekho.com