If you've ever noticed, land speed records have never been achieved in SUVs. Whenever you see a set of enthusiasts who want to push the laws of physics (machinery), chemistry (internal combustion) and biology (human interface) to achieve the maximum land speed records, they have a vehicle that's low to the ground and has an extremely low center of gravity. However, Toyota had other ideas when it landed on the runway at the Mojave Air and Space Port in Mojave, California.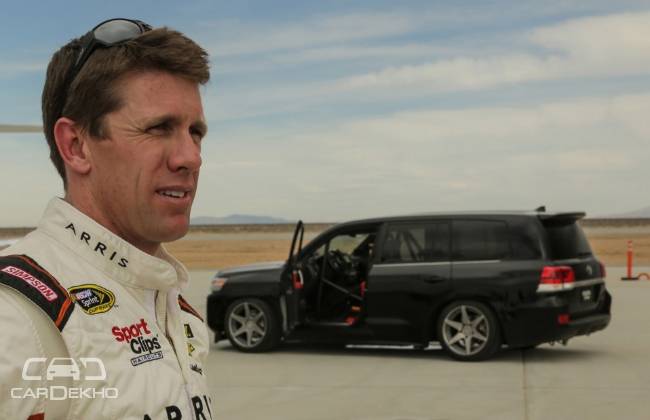 The team came with an aim to beat the previous fastest recorded speed set by an SUV of 322kmph. The car they chose was the Toyota Land Cruiser which, as standard, weighs over 2.5 ton and is powered by a 5.7-litre V8 producing 386PS of power and 544Nm of torque. To it, engineers from Toyota's Motorsports Technical Center, who are responsible for high-horsepower engines used by drag racers, added two gigantic turbochargers. To accommodate the increase in air pressure, the engine's internals were beefed up, including sturdier pistons, rods and a custom-made inlet manifold. The result was a super-sized SUV producing over 2000PS of power. And the Toyota Land Speed Cruiser was born.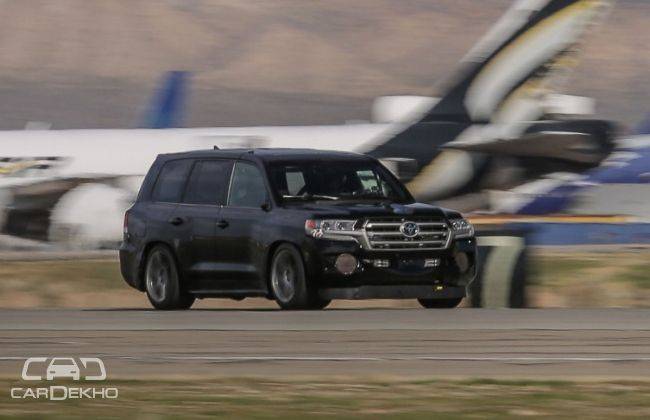 All that was the easy part, said Toyota. Aerodynamics play a crucial part in a car's on-the-move behaviour. To fit the fatter Michelin Pilot Super Sport tyres, the boffins at Toyota also narrowed the SUV's frame by 3.0 inches. To further aid the high-speed run, the Land Speed Cruiser sits lower to the ground to reduce the flow of turbulent air from underneath.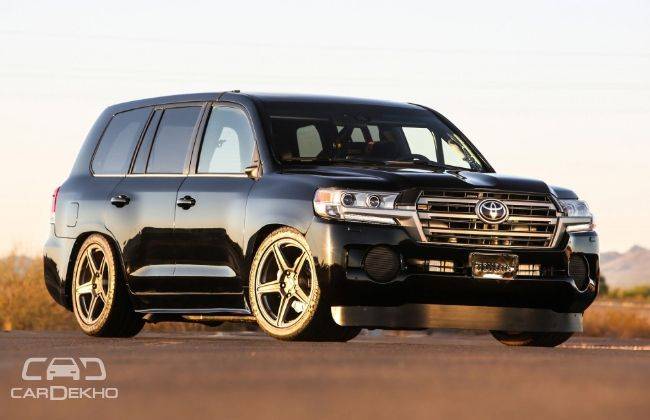 The chosen driver was a former Toyota NASCAR veteran, Carl Edwards. He had just over a 4km stretch to target the original target of 354kmph. After a few runs, Carl managed to achieve a maximum of 370.18kmph. "At 225 mph, the thing was wandering a little bit," Edwards said after his historic run. Toyota says that if the runway was longer, the Land Speed Cruiser could have gone even faster.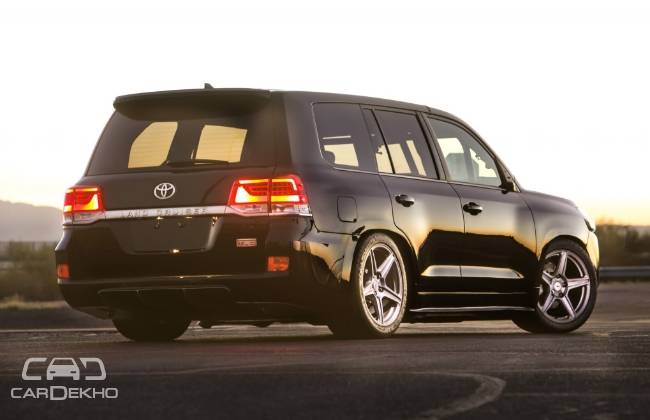 We are just left flabbergasted. To achieve this feat, the Japanese carmaker flexed almost all its muscles. Just in case you are wondering which is the fastest production SUV in the world, that crown is owned by the Bentley Bentayga, which is capable of hitting 301kmph without any modifications.
Source: CarDekho.com