New Delhi: The Election Commission of India on Monday, April 15, ordered a prohibition of 72 hours on Yogi Adityanath's campaigning, while Mayawati has been barred to campaign for 48 hours.
The prohibition orders on both the leaders will come into action from 6 am, 16th April.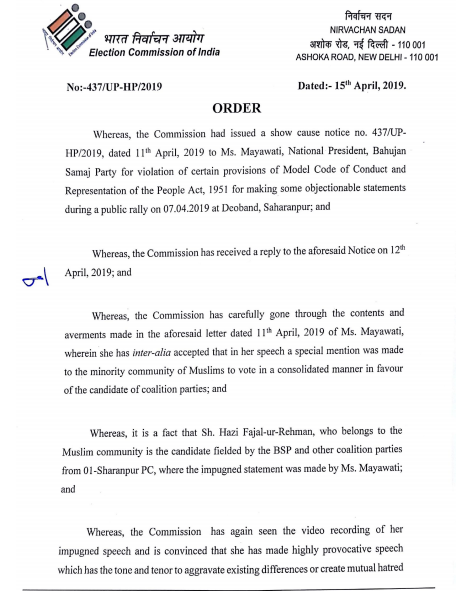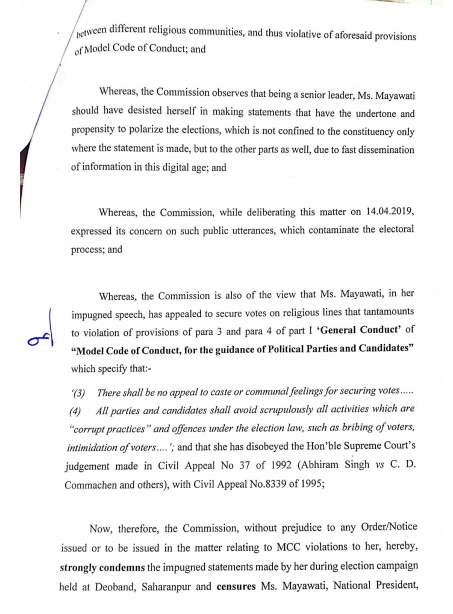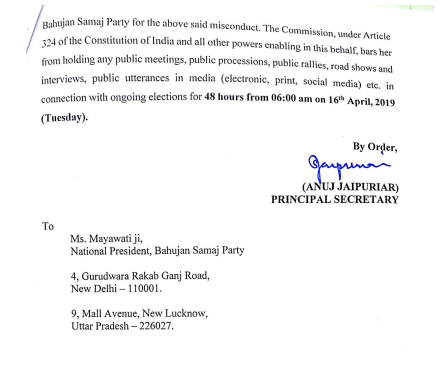 This is breaking news, more details are awaited at the moment.