The son of former Karnataka Chief Minister HD Kumaraswamy Nikhil Gowda has tied the knot with Revathi in a low-key event held at a farmhouse in Ketaganahalli, near Bidadi in Bengaluru on Friday, 17 April.
The wedding event is being held in the presence of family members and close relatives amid the ongoing coronavirus scare.
The families had earlier organized grand functions in Ramanagara, the assembly constituency of Mr Kumaraswamy. But in a video message on Thursday, the Janata Dal-Secular leader appealed to supporters to stay away from the venue, which had been shifted from Bengaluru, a designated "red zone" for COVID-19.
"It is difficult to maintain social distancing if the event is organised at home. That's the reason we are organising the event at our farmhouse in Bidadi. I request my workers and well-wishers to avoid attending the event," Mr Kumaraswamy said, adding that the decision to go ahead with the wedding was taken after consulting doctors, including those in his family.
Only around 60 to 70 people of the family would attend the wedding, he claimed, promising a bigger event later.
Here are pictures from the wedding: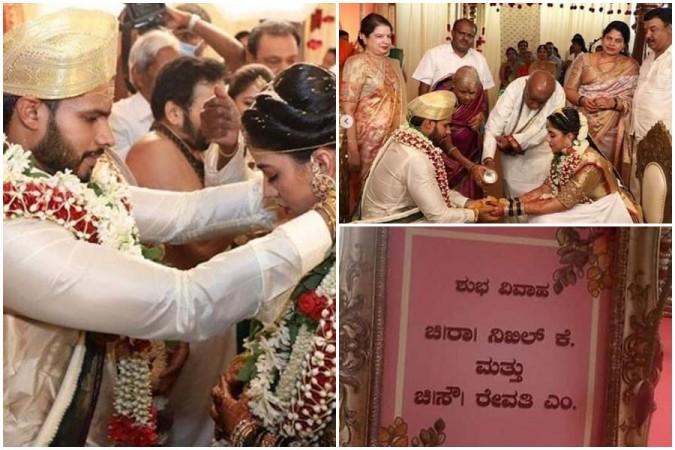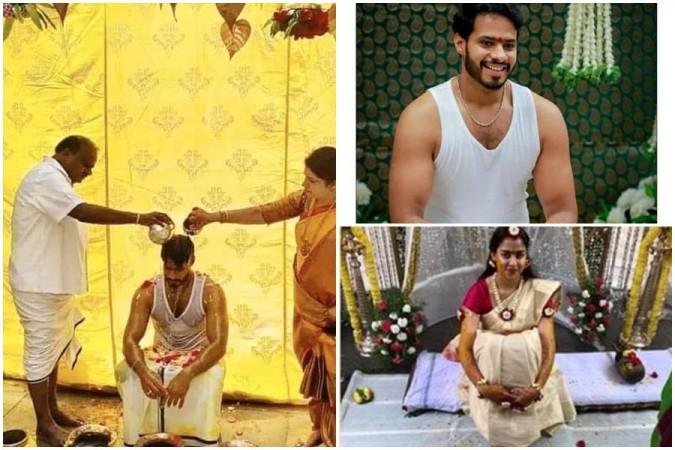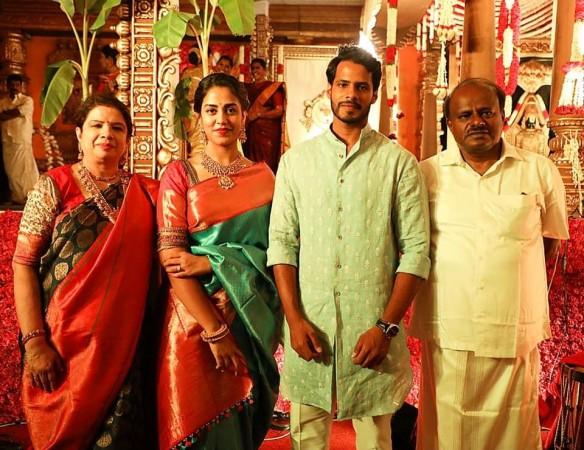 While Nikhil is an actor-turned-politician, contested the national election last year from his family stronghold Mandya, but lost. On the other hand, Revathi has done her Master's in Computer Application. She is the grand-niece of Vijayanagara MLA M Krishnappa.
The couple's engagement was held in February. Her father Manju is into real estate business.
'Baraat' overstays for 22 days at bride's house in UP due to lockdown