Mahindra MSTC recycling, a joint venture of Mahindra Intertrade Ltd. and MSTC (a Government enterprise), is expected to meet the set deadline of February 2018 for the completion of the first phase of its vehicle scrapping plant, which includes collecting and dismantling of vehicles. It will help users get fair deal for their cars.
The whole concept
In October 2016, both the companies tied up for establishing India's first greenfield auto-shredding and recycling plant. The fully automated facility was first planned for Gujarat but the venue was later changed to Delhi.
Besides other reasons, we believe one of them could be the stricter vehicle-age laws in Delhi NCR, which cancels the registration of a diesel vehicle after 15 years (a shorter, 10 year diesel vehicle ban is in the works), thereby, forcing the user to scrap or resell it in other regions. If a decent amount is paid in lieu of their old vehicles, owners won't shy away from giving it for scrapping. The JV can capitalise on the low logistic costs of gathering vehicles and transporting them to its facility, and gain from its strategic location.
The capacity of this plant will be 1-1.5 lakh tonnes depending on the product mix. It plans to establish four more such plants across the country.
While the collection and dismantling plant at Noida would cost anywhere between Rs 30 and 40 crore, the overall expense of the project is likely to hover around Rs 120 crore.
Related: 15 Years Old Vehicles Likely To Be Banned Across India Soon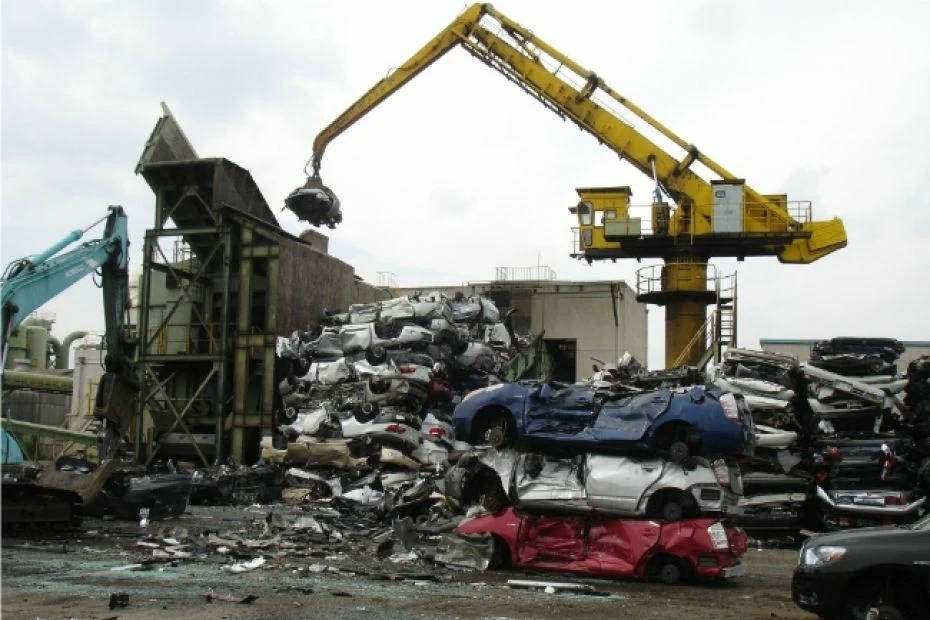 Why is it needed?
You will be astonished to know that India's annual scrap requirement is of 5-6 million tonnes, which is met through imports! Presently, the vehicle scrapping sector is unorganised and doesn't use environment friendly ways of shredding it. "Auto recycling (or scrappage), if implemented as per global standards, is not only environment-friendly, but also saves energy costs and minimises reliance on alternate resources," Sumit Issar, Managing Director, Mahindra Intertrade, said.
Sore point
Compared to the west, the vehicle scrapping concept is relatively new in India. Last year, there were talks about the end-of-life of vehicle (ELV) draft but nothing has materialised as of now. Moreover, the count of old and discarded vehicles has risen quite rapidly in the past two years. However, it's heartening to see that the JV has started its work amidst uncertainty over Government policies regarding the scrapping of vehicles.
Another hiccup is how and who will do the deregistration of the vehicles before the company can issue a certificate of destruction to the user.
What's in for you?
Under VVMP (Voluntary Vehicle Modernization Plan), operational in select Indian cities at present, a consumer gets fair scrap value of his car, 50 per cent excise duty benefit on new car (there's no clarity on this post GST) and a special discount from the manufacturer of the new vehicle. These benefits are expected to grow in the future as and when the Government comes out with vehicle scrap policies.
Overall, scrapping old cars in other locations too will help you get a fair value of your car and you can take pride in being friendly to the environment by disposing your old vehicle.
Source: Cardekho