Mahindra is presently the only electric vehicle manufacturer in India with three EVs up for sale – the eVerito, the e2o Plus and the eSupro. The Indian carmaker, popular majorly for manufacturing SUVs, ventured into the EV space almost half a decade ago, and now wants to make the most of the opportunity by offering customers more options to choose from. The carmaker has officially announced that it is working on two more EVs, one of which will see the light of the day in 2018, and the other by mid-2019.
Mahindra has, however, not revealed whether the two EVs will be cast out of its existing products or will be completely new from the ground up. What we know is that the carmaker was interested in the past to roll out an electric SUV, and given its wide SUV portfolio, it won't be a surprise if the company's next EV turns out to be just that. What Mahindra has cleared, though, is that it won't be compressing the eVerito and making it a sub-4m sedan.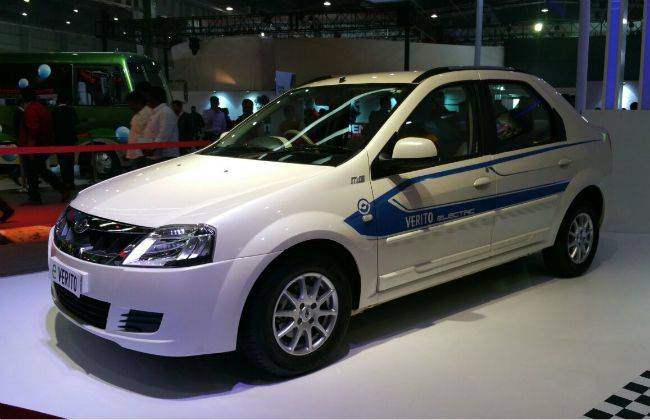 The announcement came as Dr Pawan Goenka, managing director, Mahindra & Mahindra Ltd, interacted with the media to clear the air around the EESL tender under which Mahindra will be delivering 150 eVerito cars by November 30, 2017. Tata Motors managed the lowest bid in the tender but as per Mahindra, the second bidder always had an option within the tender's conditions to lower its bid and get 30 per cent of the order. Mahindra being the second bidder took up the opportunity and will now be supplying 150 eVerito cars. The eVerito has a range of 170-180km per charge while the EESL requirement was 130km. Dr Goenka mentioned that Mahindra has seen increase in sales volumes in EVs in the recent past with the government promoting EVs aggressively in India.
Diesel vehicles found breaching emission levels in India too 
Also, with the Govt. subsidies on EVs, Mahindra think the segment will grow further. They have plans of increasing EV production capacity from 500 currently to 5000 in the next year and a half. Mahindra will invest Rs 600 crores more in electric ventures, which includes production and R&D costs as well.
Source: CarDekho.com