Mahindra and Mahindra has always been the flagbearer of electric mobility in India. It launched its first EV back in 2011 and has come up with various new EVs since then. The Indian EV manufacturer has now announced that it will add three new EVs to its lineup by 2019-20.
Speaking at a seminar on electric vehicles at the Norwegian Embassy in Delhi, Mahesh Babu, CEO of Mahindra Electric Mobility, said, "We will have three new products which will be high-performance ones."
This confirmation can be seen as a sign that the UV manufacturer is keen to place itself above its peers for the paradigm shift that the Indian auto industry is about to witness in 2030.
Speaking about the government's Mission 2030, Babu further added: "India surprisingly took a very bold step declaring what would happen by 2030… that changed the scenario in the last six months." He also voiced his concerns about the challenges the government has to face in terms of developing a friendly ecosystem for EVs which also includes a proper charging network.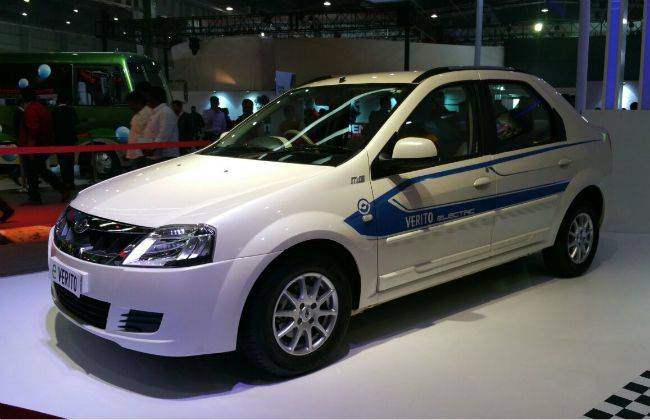 Coming back to cars, we expect the first of the three EVs to roll out from Mahindra's plant to be the electrified KUV100, as Pawan Goenka, MD of M&M, hinted in October earlier this year. The other two EVs are expected to be an SUV and a crossover. In October, Goenka also said that all future Mahindra SUVs and crossovers will get an electrified alterego.
Here are some more details of the upcoming new models:
| | | | |
| --- | --- | --- | --- |
| MODEL | TIME TO 0-100KMPH | RANGE | TOP SPEED  |
| Model 1 | 9 seconds | 350km | 186 kmph |
| Model 2 | 11 seconds | 250km | 150 kmph |
| Model 2 | 8 seconds | 300km | 190 kmph |
Apart from cars, Babu also confirmed that Mahindra is working on quick charging systems for EVs. He said: "What would take 1-1.5 hours earlier would now take about 40 mins." Range anxiety and high charging times are undoubtedly the prime roadblocks for EVs.
Talking about the high prices of EVs he further added, "India is very sensitive to value for the cost. We have been trying for the last seven years (to push e-mobility) but we have only achieved that much." Currently, Mahindra's entry-level EV, the e2o Plus retails at Rs 7.57 lakh (ex-showroom, Delhi), which is about Rs 5 lakh more than any IC engine-powered entry hatch.
With all things said, there is still a lot to be done before EVs can replace our current cars. And with what Mahindra is doing towards EV development, it certainly looks ahead of its competition.
Source: Cardekho