On Monday, the Government of India deleted its account on the video-sharing app TikTok. The development came after the Centre banned 59 Chinese apps in India, including TikTok, ShareIt, UC Browser and Helo.
MyGovIndia has created its official account on the short video sharing platform earlier in June.
The account of MyGov on TikTok had over 949k followers. The profile of MyGoV India account had read, "Citizen engagement platform of Government of India"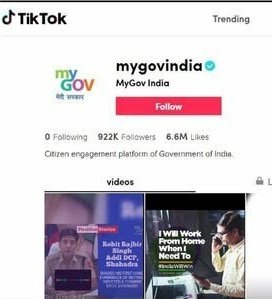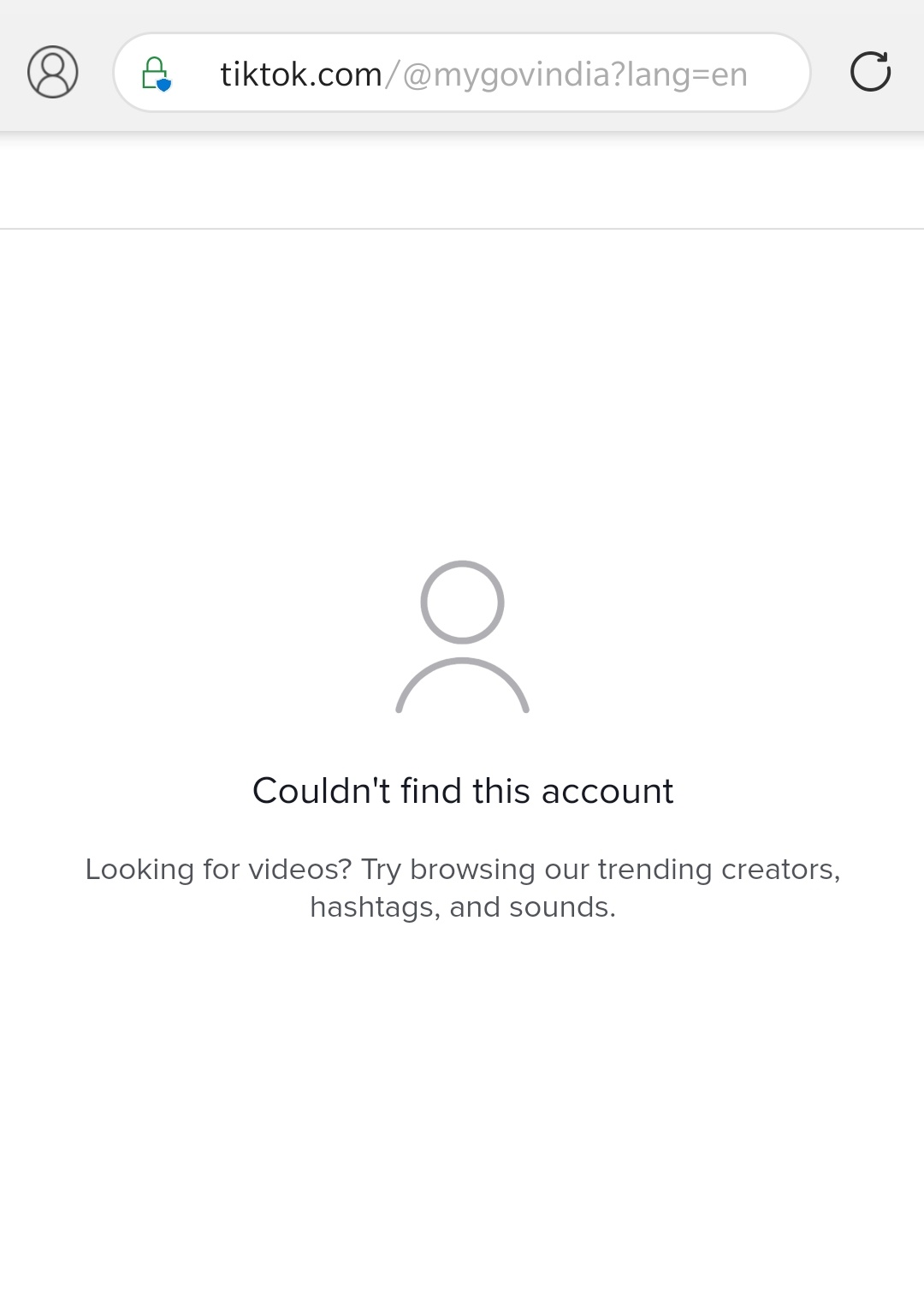 The videos uploaded on the account was mostly coronavirus awareness and yoga. Celebrity videos featuring Sachin Tendulkar, Virat Kohli etc were also uploaded. The government faced criticism for creating its TikTok account amid border row with China in Ladakh and rising demand for banning Chinese products in the country.
Among other major applications in the list of banned apps includes WeChat, Mi Video Call – Xiaomi, Cam Scanner, NewsDog, UC News, Weibo, Xender.
TikTok, Helo say will comply with India ban, not sending data to China