The COO (Chief Operating Officer) of the national airline of Oman, Oman Air, Mark Breen has been tested positive of coronavirus.
The HR of the airline issued an advisory to all the staff and asked them to self-quarantine themselves for 14 days as they have come in contact with the COO.
In the advisory, they have also told them to visit the WY clinic immediately to get themselves tested of the virus.
Here's the advisory issued: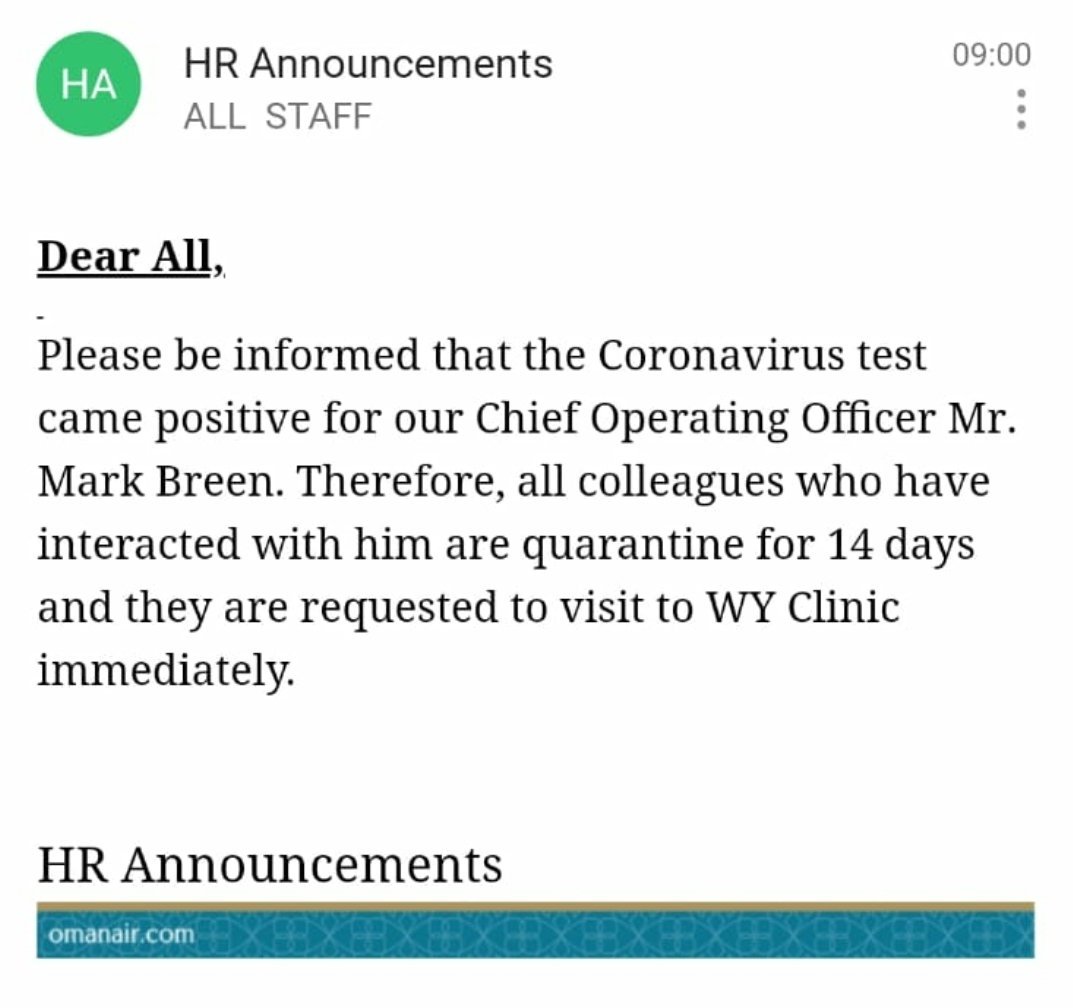 The coronavirus outbreak has claimed a lot of lives worldwide and it has been declared a pandemic by WHO.
A coronavirus patient in Maharashtra has died taking the death toll in India to three. Coronavirus pandemic continues to wreak havoc across countries and take a toll on multiple economies.
According to the latest data from the Ministry of Health, India has 125 positive cases of which 17 are foreign nationals. Maharashtra has a maximum of 36 cases as per its data and Kerala has 22.
The total number of positive coronavirus cases in India has crossed 100-mark and as per the latest data from the Ministry of Health and Family Welfare, India has found 110 coronavirus patients till now.
Coronavirus records third death in India: 64-year-old man dies in Mumbai