The authorities of Saudi Arabia have temporarily suspended entry to the kingdom for the purpose of Umrah and visiting the Prophet's Mosque in a view of global coronavirus outbreaks. The decision comes in effect from February 27, 2020, until further notice issued by the Saudi authorities.
As per media reports, the entry has also been suspended for tourists coming from countries affected by the new virus.
Saudi nationals and GCC citizens are also temporarily suspended from using national identity cards to travel across the kingdom.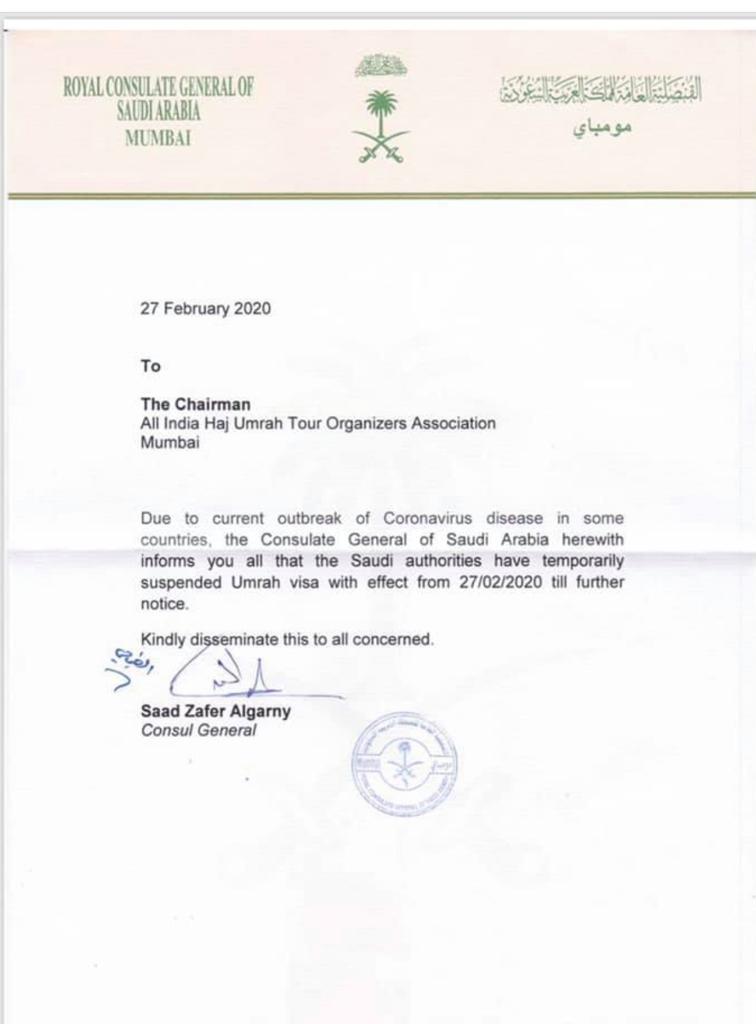 Exceptions to this suspension include Saudi nationals abroad who exited the kingdom using the national identity card and now wish to return and GCC citizens in Saudi Arabia with the same situation as above.
The national identity card stipulation is for "the concerned authorities at the entry points to verify from which countries visitors came before their arrival to the kingdom, and apply health precautions to deal with those coming from those countries," the (Saudi Press Agency) SPA report said.
Saudi authorities also asked citizens not to travel to countries where the new coronavirus is spreading.