Hyundai Mobis, a 
Hyundai Motor Group
 subsidiary, has introduced a Panorama Sunroof Airbag System. Focused on strengthening passenger safety in a vehicle, the airbag can deploy in 0.08 seconds, protecting passengers from head and neck injuries in a case of a rollover.
How does it work?
The sunroof airbag is quite similar to curtain airbags we see in various cars these days. Just as a curtain airbag protects a passenger's head from hitting the window during a side collision, the sunroof airbag acts as protection in case of a rollover. Both these airbags do so by forming a cushion between the passenger and the hard surface. The sunroof airbag is placed inside the sunroof and is deployed when the yaw rate sensor detects rollover movement of the vehicle.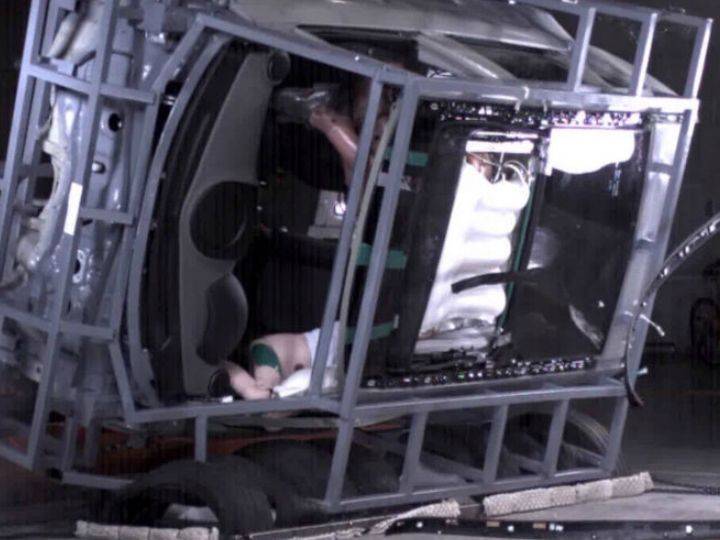 The manufacturer says that a sunroof airbag is more complicated than a standard airbag. For instance, in an accident, if the sunroof is closed, the airbag has to be deployed between the sun shield and the sunroof glass. On the other hand, in an event where the sunroof is open, the airbag has to cover the entire roof surface of the vehicle after it's deployed. The company also said that to install a sunroof airbag, sunroofs need to be designed keeping in mind the requirement for stable deployment of the airbag.
Last year, Hyundai also demonstrated a rear occupant alert system. It was aimed at alerting a driver about the presence of children in the rear seat of the car. This came in after several cases of kids suffocating after being left alone in the car were reported.