Along with assembly elections in Haryana and Maharashtra, The Election Commission on Saturday, September 21 announced dates for By-elections in 64 constituencies.
By-elections in 64 constituencies across Arunachal Pradesh, Odisha, Puducherry, Punjab, Rajasthan, Sikkim, Tamil Nadu, Bihar, Chhattisgarh, Assam, Gujarat, Himachal Pradesh, Karnataka, Kerala, MP, Meghalaya, Telangana and Uttar Pradesh.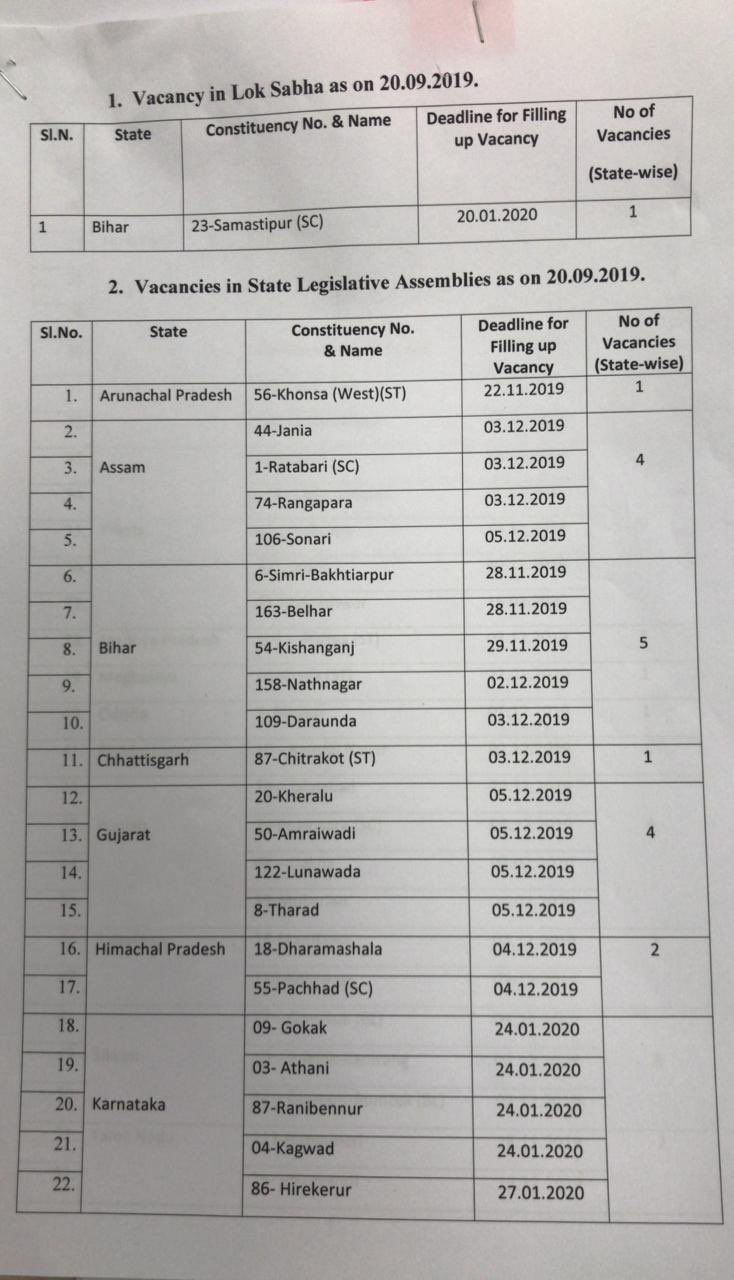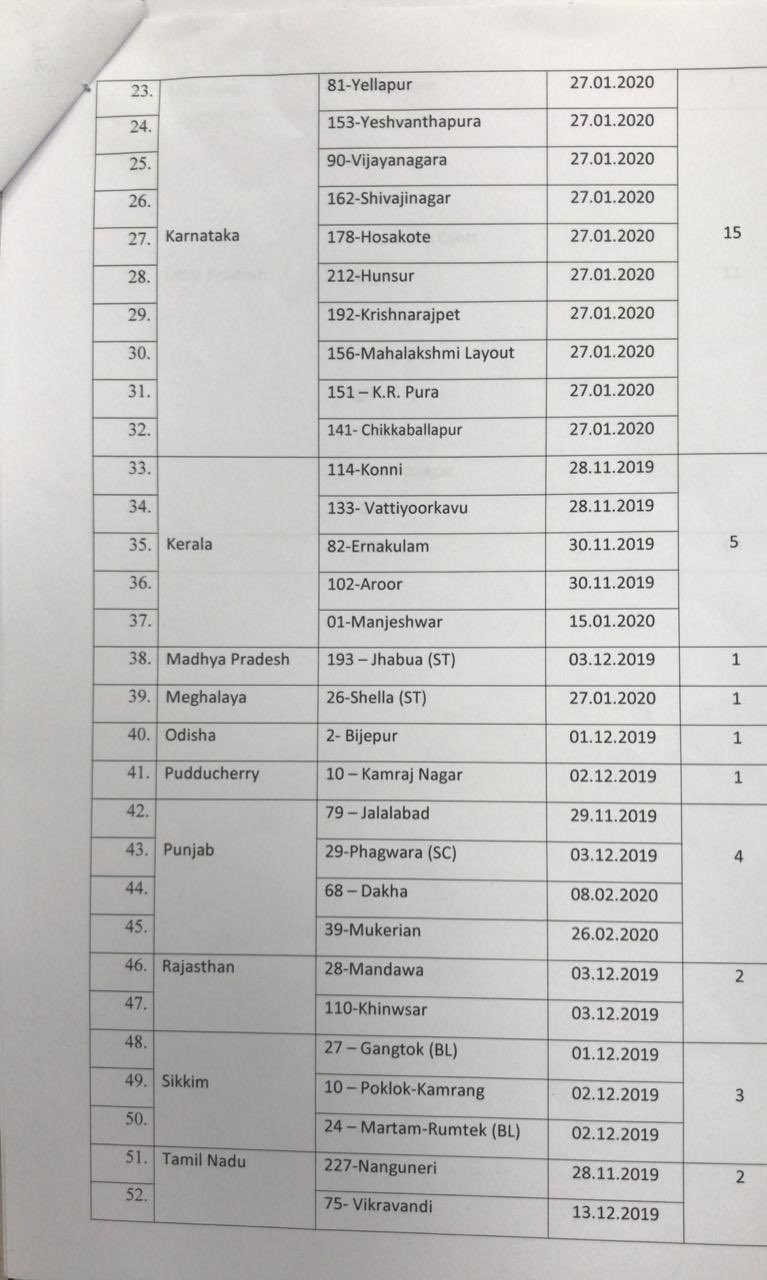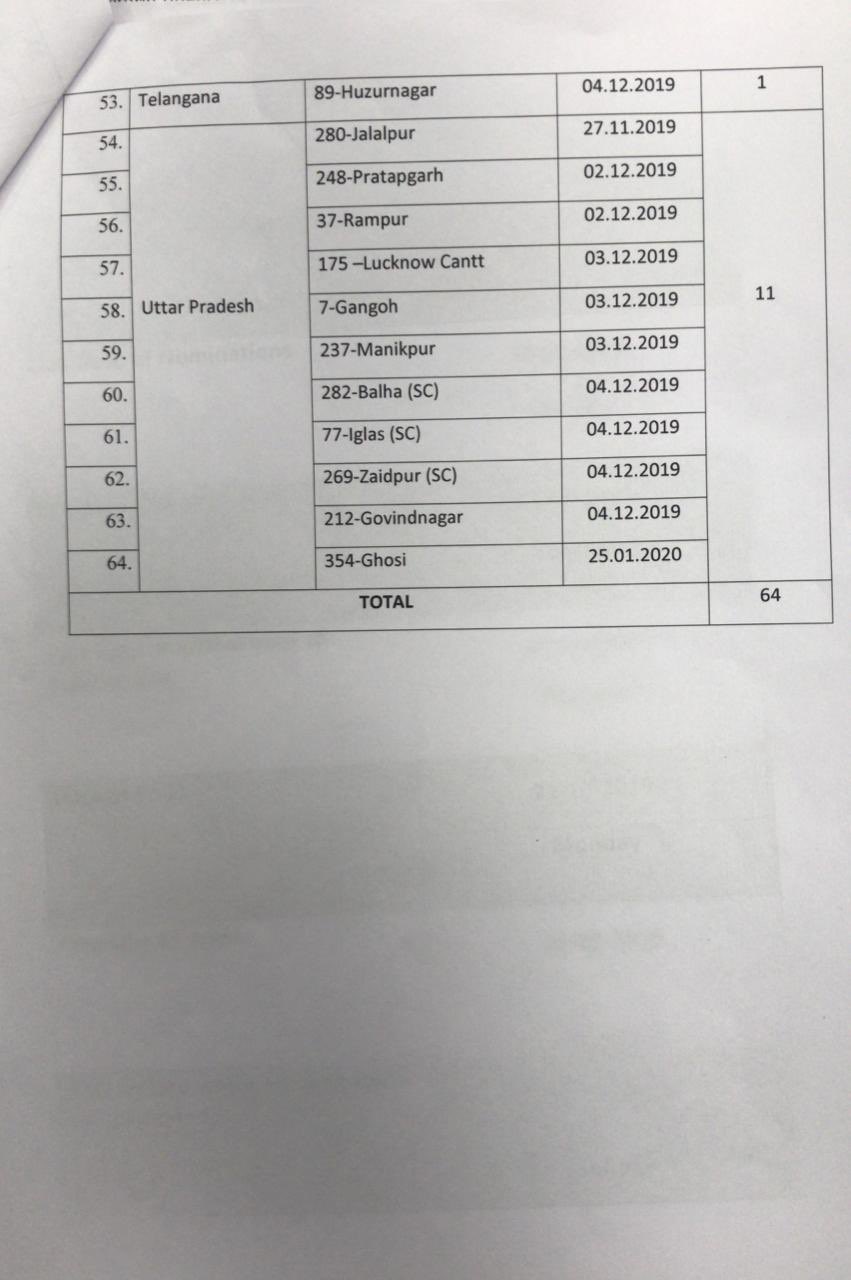 The voting for the said constituencies as well as assembly seats in Maharashtra and Haryana will take place on October 21, while the results for the same will be declared on October 24, according to the Election Commission said.
Haryana, Maharashtra to go to polls on Oct 21; counting on Oct 24