National Democratic Alliance (NDA) comprising of Bhartiya Janata Party (BJP), Nitish Kumar's Janata Dal-United and Lok Janashakti Party (LJP) of Ram Vilas Paswan has emerged victorious over Rashtriya Janata Dal (RJD) led Mahagathbandhan or Grand Alliance (GA) in 39 of the 40 Lok Sabha seats in Bihar.
Bihar emerged as one of the largest states where a rainbow alliance of opposition parties was taking on the incumbent Bharatiya Janata Party (BJP)-led National Democratic Alliance (NDA). Over the last five years, alliances in Bihar have changed at least thrice.
In 2019 general elections, out of the 40 seats in Bihar, NDA registered a victory in 39 constituencies with BJP-LJP bagging all seats (17-6) they contested in. The JDU won in 16 of its 17 seats.
While from the Mahagathbandhan camp, Lalu Yadav's RJD, Upendra Kushwaha's Rashtriya Lok Samata Party (RLSP), Jitan Ram Manjhi's Hindustani Awam Morcha (Secular) and Mukesh Sahni's Vikashil Insaan Party (VIP) drew blank, while the Congress won one seat of Kishanganj.
Mahagathbandhan's internal Competition and Contradiction
Since the inception of seat sharing, there were series of contradictions among allies of Mahagathbandhan over choice and number of seats. Top leaders including RJD's Tej Pratap Yadav and Ali Ashraf Fatmi, Shakeel Ahmad of Congress turned rebellious. Whereas NDA mastered the discourse with little to no discontent.
Big faces of opposition were seldom seen together during campaigning for strength show. Tejashwi Yadav, Jitan Ram Manjhi, Upendra Kushwaha and Son of Mallah Mukesh Sahni did not address back to back joint public meeting but instead went for joint press conferences. Moreover, Tejashwi Yadav's reluctance to share dais or address public meetings with Congress chief Rahul Gandhi is a noticeable factor.
Often joint rallies were either postponed or cancelled. Slogans such as "Maach-Bhaat khaayengey, Mahagathbandhan ko jitayengey" (We shall have Rice and Fish to make Mahagathbandhan victorious) did not connect with voters.
Poor fielding of candidates
On many seats strong candidates were not fielded which gave ruling alliance a cake walk victory with humongous margin. For example- In constituencies like Aurangabad (HAM-S), West Champaran and East Champaran (RLSP), Muzaffarpur (VIP), Sheohar (RJD) and Saran (RJD) the Mahagathbandhan had put up weak and lesser-known candidates against strong NDA nominees.
In Sheohar, the RJD fielded an outsider and political newcomer Faisal Ali, while in Saran they put up Chandrika Rai, father-in-law of Tej Pratap Yadav which was vehemently opposed by him.
Vote-Transfer, a nightmare for Mahagathbandhan
As per the 2011 Census, the Yadavs constitute 14.4% of Bihar's 100-million population, Muslims 16.9%, and Dalits 16%. Musahars (mahadalits) account for 2.8% of the Dalit population while Koeris form 6.4% and Nishads 14% of the 51% OBC chunk of the population.
The five-party grand alliance or Mahagathbandhan in Bihar played an open gamble on caste arithmetic. RJD with influence over Yadavs and Muslims, the RLSP of Upendra Kushwaha having support of Koeris, Jitan Ram Manjhi's HAM has swayed over Musahars (Scheduled Caste) while the VIP of Mukesh Sahni alias 'Son of Mallah' counted the Nishad (fishermen and boatmen) OBC.
As expected, Mahagathbandhan significantly banked on social engineering eyeing electoral dynamics of the state but the question remains- Did the vote transfer happen among allies of Mahagathbandhan?
The backward centric coalition miserably failed in transferring votes of their vote base to allies. The Muslim-Yadav (MY) and  Mallah-Kushwaha-Mahadalit (MKM) combination failed on several seats such as Bhagalpur, Purvi Champaran, Pashchimi Champaran, Darbhanga, Muzaffarpur, Vaishali, Khagaria, Madhubani. Verdict clearly indicates that in a larger election of parliamentary constituency Mahadalits, Mallah and Kushwaha have not accepted Jitan Ram Manjhi, Mukesh Sahni and Upendra Kushwaha as their leader.
Even RJDs traditional Muslim-Yadav base met a tragic failure as it could not even help gain a single seat. The poor performance of the party was reflected in results of Seemanchal region where except Kishanganj – Katihar, Purnia, Araria all three went into NDA fold for the first time. Misa Bharti lost in Lalu Yadav's pocket borough for the second consecutive term. Stalwart leaders like Sharad Yadav, Raghuvansh Prasad Singh, Abdul Bari Siddiqui had to face defeat despite an expanded version of Mandal experiment.
With arithmetic on the side of the Grand Alliance, the absence of cohesion and chemistry heavily damaged their prospects. On 25 Lok Sabha seats, candidates of Mahagathbandhan had trailed by margin of more than 2 lakh votes which spells the doomed character of vote transfer among constituents of Mahagathbandhan.
Constituents of NDA, on the other hand, played safe and were successful in transferring vote among themselves. The BJP brought in the wide support of upper castes while the JDU complemented the alliance with deep-rooted support of the OBC, EBC, minority and the women voters. Ram Vilas Paswan's Dalit vote base obliged the alliance rule on Modi's name.
Narendra Modi's card of muscular nationalism and Nitish Kumar echoing on his development initiatives resonated well among voters which resulted in maximum votes whereas Tejashwi's Samvidhan Bacho- Desh Bacho (Save Constitution- Save Nation) probably did not go well down the line in reaping results.
The NDA also successfully managed to wean away a chunk of the Yadav and Muslim voters who were the traditional vote bank of the opposition parties like the RJD. The NDA alliance (BJP+JDU+LJP) garnered a staggering vote share of 53.3% which outnumbered the opposition alliance vote share of 30.6%.
The Missing "Lalu Factor"
The big battle of 2019 election in Bihar was fought in absence of the palpable, audacious crowd puller Lalu Yadav. This has definitely cost heavily to the opposition camp. At least a considerable fight could have been put up with Lalu in the mix. His absence led to immature disagreement within his own family causing confusion not just between the voters but also amongst the RJD workers too.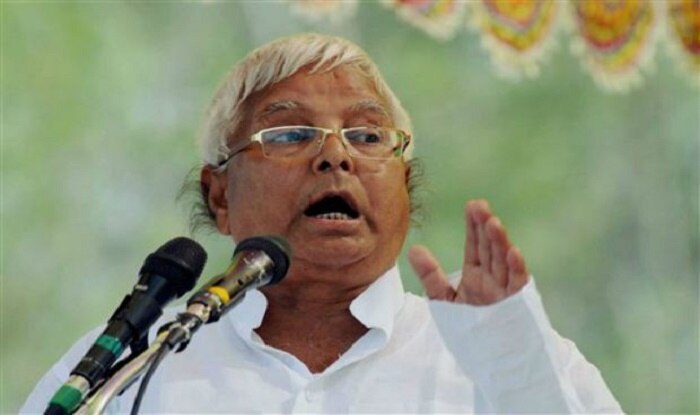 The emotional card of muscular nationalism and teaching a hard lesson to Pakistan played by Narendra Modi superseded all other issues like unemployment, agrarian crisis, etc. Lalu Yadav's presence could have resisted statewide decimation of Muslim-Yadav combination with additional consolidation of Mallah-Mahadalit vote bank said DM Diwakar, former Director AN Sinha Institute of Social Studies, Patna while talking to Newsd.
Elect Narendra Modi and No One else
On every parliamentary seat the BJP, JDU and LJP planned to project Narendra Modi and not the candidate fielded on the particular seat with an aim to counter the anti-incumbency factor. Among common man there was a narrative – Your vote is not for candidate A, B or C rather it is for Narendra Modi. In addition to this, fanning sentiments on Balakot air strike worked favouring NDA.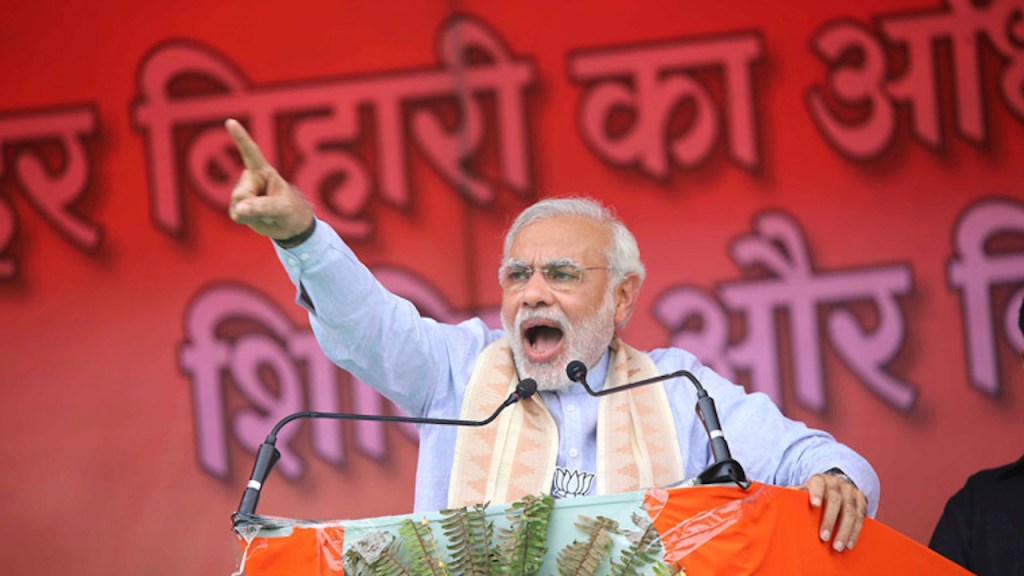 Nitish-Modi combo has swept the Bihar's Hindi heartland transcending the caste and religious lines on oral rhetoric and lip service of development which the Mahagathbandhan miserably failed in countering. This verdict in Bihar has made the assembly elections more interesting which is lined up for next year but certainly, the psyche of electorate differs in parliamentary and assembly elections due to multiple reasons. The nature of the alliance, contenders for CM post may become a point of conflict in future.